Victor Bray makes Winternationals field, Top Fuel goes to the wire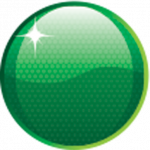 Australian drag racing icon, Victor Bray has made his first Winternationals Top Doorslammer field in many a year, scraping in as eighth qualifier for tomorrow at Willowbank Raceway, whilst the ANDRA Pro Series Top Fuel Championship will be decided in the very first round of competition.
Bray just got in with his 6.008 second pass. Ironically, son Ben needed to best his father to make race day. To add an even further twist, Bray's first round matchup will be a 'grudge match' of sorts between oil companies – Winternationals former major sponsor Castrol EDGE on Bray's car and new sponsor, Fuchs on number one qualifier, John Zappia's machine.
Zappia tonight was unable to make official his new national record, missing the confirmation time by mere thousandths of a second (under ANDRA Pro Series rules, after running a record time, it has to be backed up on the next pass within a certain percentage).
The Australian Top Fuel Championship will be decided in the opening round of heats tomorrow when defending Champion, Darren Morgan squares off against Championship leader heading into the weekend, Damien Harris. Harris pipped Morgan by one spot in difficult qualifying conditions this afternoon, setting up the mega round one rendez vous.
As it sits now, Morgan unofficially has the Championship lead by 1.5 points by virtue of the fastest speed points gained for his run yesterday.
The big news in Top Alcohol is that two of the top three runners in the Championship did not make the race day field. Garry Phillips had to push his way into the field tonight, but a poor launch saw the multiple Australian champion coast to the finish line. Similarly, Wayne Newby – still trying to get a handle on a Funny Car as opposed to his familiar dragster didn't make the eight car field.
Phillips – as Series leader has been exposed to top qualifier, Adam Marchant. Entering the weekend, Marchant was 57.5 points behind. Having already closed that through qualifying second behind Steven Ham, if he makes it past the second round, he will eclipse Phillips for the Championship.
Pro Stock, too is balanced on a knife's edge. With Dennis Whiting and Michael Ali both getting through the first round without problem, should Whiting falter tomorrow, Ali will be able to pounce. Whiting took the top qualifier points earlier in the day, should either of them not progress tomorrow, Dave Newcombe is hovering looking very strong and could come home with a wet sail.
The big crowd on hand at Willowbank saw Kirsten Tucker give the field a huge shake in her final qualifier this afternoon. She put in a solid 7.22 second run – just missing the field by 0.1 of a second. The 16 car field was covered by just 0.1.
Chris Matheson's stranglehold on Top Bike aboard the Nitro Voodoo machine continued, whilst Pro Stock Motorcycle Championship leader, Locky Ireland was given a huge scare in qualifying – entering race day in the number eight slot.
The day was punctuated by a couple of very light sprinkles of rain throughout the afternoon. This combined with a number of inexplicable track maintenance periods during the back end of the ANDRA Pro Series final qualifier made for a drawn out afternoon for the big crowd on hand.
With racing in Rocket All Stars Series events continuing late into the evening, Pro Series eliminations as planned are due to get underway in the morning, with the weather that was hanging around today due to clear tomorrow.