Kerry Madsen takes historic World of Outlaws win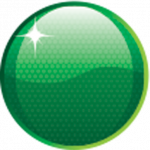 With his third career World of Outlaws victory, Sydney-sider, Kerry Madsen created history as the first Australian driver of an Australian owned car to win a World of Outlaws event, what's more, the victory came at the home of Sprintcar racing, Knoxville Raceway in Iowa.
Driving for Keneric Racing – a team owned by West Australian Sprintcar identity, Geoff Kendrick, Madsen's victory in the 25-lapper was by no means easy – firstly having to run down Sprintcar legend, Sammy Swindell, then hold him off with traffic playing its hand in the latter stages of the race. Brian Brown crossed the line third.
After qualifying sixth and winning his heat race from the third starting position, Madsen quickly found the lead in the dash and powered to the victory, earning him his second feature pole of the season. Madsen carried that momentum to the start of the main event, which was waved off after Davey Heskin was called for jumping the start.
Swindell, who won the only other World of Outlaws event at Knoxville Raceway this season and who started second, took advantage of the complete restart. He grabbed the top spot on the opening lap as Brian Brown aimed to make it a three-way battle for the lead.
The trio went three wide entering turn one on the second lap, with Swindell high, Brown on the bottom and Madsen searching for grip through the middle. Swindell carried the momentum to maintain the lead and Madsen began to work the middle of the track.
On the sixth lap, Madsen found what he was looking for in turns one and two, and he manoeuvered around Swindell into the lead. He was able to hold the legend off to take his first Outlaws win since 2007.
Other Australians in action at Knoxville included Brooke Tatnell, who finished 20th in the A-Main, whilst Sydney-siders, Lynton Jeffrey and Glen Saville finished the B-Main in sixth and ninth respectively.
The victory moves Madsen into ninth place on the World of Outlaws standings.
In just its second year, the win is an incredible boost for the Keneric Racing team and will no doubt provide the impetus for more strong results as the next major race at Knoxville Raceway will be the Knoxville Nationals in August.