Justin Wilson claims first IndyCar oval win in Texas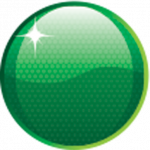 Justin Wilson has claimed victory in his first oval race in the IndyCar Series, winning the Firestone 550 at Texas Motor Speedway.
From 17th on the grid, the Dale Coyne Racing driver charged to the front, overtaking Graham Rahal's mishandling car on Lap 226 of 228 -to take the win.
In a race which included multiple leaders and run at a fast pace, Rahal crossed the line 3.9202 seconds behind Wilson, while Ryan Briscoe finished third and James Hinchcliffe was fourth.
"It's just fantastic," Wilson said after the race.
"Dale has put so much into making us competitive, so this one is for him and (wife) Gail and the team. I just can't believe we managed to pull this off. The car was fantastic. And on the long runs, it just got better and better."
Rahal appeared to be on his way to his first oval victory, but his Chip Ganassi Racing car brushed the Turn 4 wall as he was fighting understeer.
"I saw him sliding more and more every lap, and I didn't think there was a chance," Wilson said.
"But when I saw him hit the wall, I thought, 'OK, now it's time to go.' It was four-wheel drifting all the way into Turn 3 and all the way out of Turn 4.  You were having to hang on out there."
It was a mixed race the title contenders. Ganassi's Scott Dixon held the lead and looked most likely to win, only to lose control of his car at Turn 4. Team-mate Dario Franchitti finished three laps down after making an early, unscheduled pit stop.
Australian Will Power was forced to serve a drive-through penalty for blocking Tony Kanaan at a re-start. He eventually finished a lap down in eighth place.
Before the race, aerodynamic tweaks were introduced by IndyCar officials to break up the pack racing. The change resulted in a race where the drivers were struggling with their cars, resulting in many position changes.
Results
1. (17) Justin Wilson, Dallara-Honda, 228, Running
2. (3) Graham Rahal, Dallara-Honda, 228, Running
3. (10) Ryan Briscoe, Dallara-Chevy, 228, Running
4. (6) James Hinchcliffe, Dallara-Chevy, 228, Running
5. (23) JR Hildebrand, Dallara-Chevy, 228, Running
6. (9) Simon Pagenaud, Dallara-Honda, 228, Running
7. (15) Helio Castroneves, Dallara-Chevy, 227, Running
8. (5) Will Power, Dallara-Chevy, 227, Running
9. (1) Alex Tagliani, Dallara-Honda, 227, Running
10. (21) James Jakes, Dallara-Honda, 227, Running
11. (7) Tony Kanaan, Dallara-Chevy, 227, Running
12. (19) Ed Carpenter, Dallara-Chevy, 227, Running
13. (25) Josef Newgarden, Dallara-Honda, 226, Running
14. (2) Dario Franchitti, Dallara-Honda, 225, Running
15. (22) Katherine Legge, Dallara-Chevy, 224, Running
16. (18) Mike Conway, Dallara-Honda, 224, Running
17. (8) Marco Andretti, Dallara-Chevy, 222, Running
18. (4) Scott Dixon, Dallara-Honda, 173, Contact
19. (14) EJ Viso, Dallara-Chevy, 129, Mechanical
20. (11) Oriol Servia, Dallara-Chevy, 89, Mechanical
21. (13) Ryan Hunter-Reay, Dallara-Chevy, 66, Mechanical
22. (20) Takuma Sato, Dallara-Honda, 63, Contact
23. (16) Charlie Kimball, Dallara-Honda, 29, Contact
24. (12) Rubens Barrichello, Dallara-Chevy, 0, Did Not Start
25. (24) Simona de Silvestro, Dallara-Lotus, 0, Did Not Start