Joey Logano takes pole on newly-repaved Pocono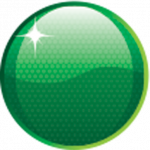 Joey Logano has taken pole for the Pocono 400 at newly-repaved Pocono Raceway.
In a qualifying session that saw 36 drivers break Kasey Kahne's 2004 track record of 172.533 mph, Logano was fastest, collecting his first Coors Light pole award of the season and the fourth of his career.
Logano set a time of 50.112s (179.598 mph), beating Carl Edwards for the top starting spot by 0.205s. Edwards (178.866 mph) will start second ahead of Paul Menard (178.582 mph), and Logano's Joe Gibbs Racing team-mates Kyle Busch (178.575 mph) and Denny Hamlin (178.543 mph).
Hamlin, a four-time race winner at Pocono, was ahead of Logano's pace until an oil line broke on his #11 Toyota as he entered Turn 3. Hamlin skated in his own oil and lost his advantage as he completed the lap.
Turn 1 was a problem area, with oil-dry from Friday afternoon's ARCA practice covering the racing groove. Logano felt he lost a little momentum in the corner, but the lap stood up.
"The track was dirty," Logano said.
"When I went out there and got to that trouble spot, I got loose a little bit and didn't get to the bottom as well as I wanted to. So I felt like I left a tenth and a half [of a second] or so right there, but I felt like I nailed [Turns] 2 and 3 pretty well.
"I was hoping it would be in the top five, and it ended up being good enough."
Australian Marcos Ambrose will start from ninth place.
Series leaders Greg Biffle and Matt Kenseth will start 13th and 14th respectively.
David Stremme brushed the wall off Turn 1 on his first qualifying lap and failed to make the 43-car field.
Qualifying results
POS
CAR
DRIVER
MAKE
SPONSOR
SPEED
TIME
BEHIND
1
20
Joey Logano
Toyota
The Home Depot
179.598
50.112
Leader
2
99
Carl Edwards
Ford
Kellogg's / Cheez-it
178.866
50.317
-0.205
3
27
Paul Menard
Chevrolet
Menards / Sylvania
178.582
50.397
-0.285
4
18
Kyle Busch
Toyota
M&M's
178.575
50.399
-0.287
5
11
Denny Hamlin
Toyota
FedEx Express
178.543
50.408
-0.296
6
55
Mark Martin
Toyota
Aaron's Dream Machine
178.228
50.497
-0.385
7
78
Regan Smith
Chevrolet
Furniture Row / Farm American
178.158
50.517
-0.405
8
88
Dale Earnhardt Jr.
Chevrolet
National Guard / Diet Mountain Dew
177.939
50.579
-0.467
9
9
Marcos Ambrose
Ford
DEWALT
177.862
50.601
-0.489
10
5
Kasey Kahne
Chevrolet
Farmers Insurance
177.823
50.612
-0.500
11
1
Jamie McMurray
Chevrolet
Banana Boat
177.658
50.659
-0.547
12
24
Jeff Gordon
Chevrolet
DuPont
177.536
50.694
-0.582
13
16
Greg Biffle
Ford
3M / Rite Aid / NextCare
177.518
50.699
-0.587
14
17
Matt Kenseth
Ford
Ford EcoBoost
177.501
50.704
-0.592
15
83
Landon Cassill
Toyota
Burger King Real Fruit Smoothies
177.204
50.789
-0.677
16
15
Clint Bowyer
Toyota
5-hour Energy
177.026
50.840
-0.728
17
42
Juan Montoya
Chevrolet
Target
176.988
50.851
-0.739
18
39
Ryan Newman
Chevrolet
Haas Automation
176.852
50.890
-0.778
19
22
AJ Allmendinger
Dodge
Shell / Pennzoil
176.803
50.904
-0.792
20
31
Jeff Burton
Chevrolet
The Armed Forces Foundation
176.658
50.946
-0.834
21
29
Kevin Harvick
Chevrolet
Rheem
176.543
50.979
-0.867
22
14
Tony Stewart
Chevrolet
Mobil 1 / Office Depot
176.419
51.015
-0.903
23
56
Martin Truex Jr.
Toyota
NAPA Auto Parts
176.160
51.090
-0.978
24
48
Jimmie Johnson
Chevrolet
Lowe's / Kobalt Tools
176.149
51.093
-0.981
25
51
David Reutimann
Chevrolet
Phoenix Construction Services
176.074
51.115
-1.003
26
13
Casey Mears
Ford
GEICO
175.596
51.254
-1.142
27
47
Bobby Labonte
Toyota
Bubba Burgers
175.576
51.260
-1.148
28
119
Mike Bliss
Toyota
Humphrey Smith Racing
175.387
51.315
-1.203
29
43
Aric Almirola
Ford
Transportatio-

n Impact

175.159
51.382
-1.270
30
98
Michael McDowell
Ford
Presbyterian Healthcare System
175.073
51.407
-1.295
31
2
Brad Keselowski
Dodge
Miller Lite
174.880
51.464
-1.352
32
249
J.J. Yeley
Toyota
America Israel Racing / JPO Absorbents
173.943
51.741
-1.629
33
87
Joe Nemechek
Toyota
AM / FM Energy Wood & Pellet Stoves
173.869
51.763
-1.651
34
34
David Ragan
Ford
Taco Bell
173.853
51.768
-1.656
35
26
Josh Wise*
Ford
MDS Transport
173.497
51.874
-1.762
36
38
David Gilliland
Ford
ModSpace / TRG Motorsports
173.240
51.951
-1.839
37
93
Travis Kvapil
Toyota
Burger King / Dr Pepper
171.854
52.370
-2.258
38
23
Scott Riggs
Chevrolet
North Texas Pipe
171.520
52.472
-2.360
39
74
Stacy Compton
Chevrolet
Turn One Racing / Country Suites
171.155
52.584
-2.472
40
36
Tony Raines
Chevrolet
SealWrap.com
167.411
53.760
-3.648
41
32
Reed Sorenson+
Ford
Herr Foods / Hero Energy Shot
–
–
–
42
10
Dave Blaney+
Chevrolet
Tommy Baldwin Racing
–
–
–
43
33
Stephen Leicht*
Chevrolet
Little Joes

Autos.com

170.345
52.834
-2.722
Did Not Qualify
44
30
David Stremme
Toyota
Inception Motorsports
170.004
52.940
-2.828
+ Set by Owner Points
* Denotes Rookie