Jason Crump stakes Championship claim with Danish win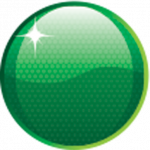 Jason Crump sits just two points from the FIM Speedway Grand Prix Championship lead after taking his first Grand Prix victory in over two years at the Parken Stadium in Denmark, beating home Fredrik Lindgren and defending World Champion, Greg Hancock.
Another rider to strike form was Britain's great white hope, Chris Harris who finished fourth in the Final after a lacklustre start to 2012.
In a trend that seems common in a hallmark year for world motorsport, the Grand Prix Series is arguably the tightest it ever has been, with no dominant player or players yet emerging.
Sydney-sider Chris Holder now occupies the highest placing he's ever held in the World Championship at this stage, sitting in fourth after again making the top eight point scorers. He, too, is not out of Championship calculations – being a mere 14 points from new World Championship leader, Hancock.
"At the moment, there are four, five or six guys who are capable of winning," Crump said after the event. "Freddie (Lindgren) threw his hat into the ring in Gothenburg. He's probably on his way to joining us in the fight as well. It's good for speedway to have so many guys capable of winning.
"I'm still in the Championship and we're nearly halfway through. If I'm in this position with a few to go, I'll be even happier. I'd love to say I'm going to get a handle on it, but Greg was super consistent last year and he's still being consistent this year. It's harder to pick than a broken nose."
The Danish event was marred by a serious crash in the opening race between home town hero, Kenneth Bjerre, whose wretched season continues and Jaroslaw Hampel. Hampel dislocated his ankle in the incident and took no further part in the event, it has dropped him to the 'bubble spot' – eighth in the Championship.
WORLD CHAMPIONSHIP STANDINGS (TOP 10): 1 Greg Hancock 75, 2 Jason Crump 73, 3 Nicki Pedersen 65, 4 Chris Holder 61, 5 Tomasz Gollob 52, 6 Fredrik Lindgren 52, 7 Emil Sayfutdinov 48, 8 Jaroslaw Hampel 46, 9 Andreas Jonsson 38, 10 Antonio Lindback 34.