Brad Gallard fastest into Finke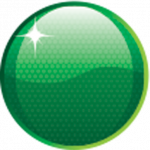 South Australian Brad Gallard in the Monster Energy Chev Geiser Brother Trophy Truck #454 has gone one better this year by leading the field into Finke for the overnight stop on Day 1 of the 2012 Tatts Finke Desert Race.
The Brad Gallard/Scott Modistach combination made the 226 kilometre journey from the Alice Springs start in a time of 1 hour 56minutes and 39 seconds.
This compares with the much faster time set last year (2011) for Day 1 of 1 hour 46 minutes and 37 seconds achieved by Travis Robinson.
Second into Finke was the Victorian son and father team of Shannon and Ian Rentsch. The duo that won the 2006 event made the trip in a time of 1 hour 59 minutes and 59 seconds in their #33 Jimco Nissan Pro Buggy.
Third at the halfway stop was the West Australian crew of Beau Robinson/Ken Skinner in their #413 Extreme Two Wheel Drive Geiser Brothers Trophy Truck who completed the distance in 2 hours and 2 seconds.
The pace setters in prologue yesterday, Jack Rhodes and navigator Craig Mattingly in their #91 Jimco Buggy led the field through the first check point at Deep Well (68 kilometres) and were again first through the second point Rodinga (98 kilometres from the start) but were reported to have rolled and were seen returning from fuel stop 2 which is approx. 18 kilometres south of the check point.
The #13 Pro Buggy of Travis Robinson/Paul Currie was an early DNF with a power steering issue just before the Deep Well first check point.
Another favoured crew, Daniel Auricht/Grant Connelly from Alice Springs in the #2 Jimco Pro Buggy suffered engine problems and did not make Deep Well.
Five time Finke winner Dave Fellows who prologued 23rd fastest in his the brand new #1 Jimco Toyota Hilux Trophy Truck came into the Finke stop today in ninth position with a time of 2 hours 5 minutes and 52 seconds.
Tomorrow's (June 11) return leg to the Alice Springs finish line commences at 7.30 am CST with the first cars expected to finish at approx. 9.15am CST.