Lewis Hamilton sets the early pace in Canada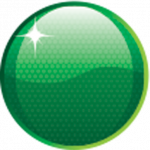 Lewis Hamilton's bid to take his first Grand Prix win of the season appears to be on track after the McLaren driver topped both Friday practice sessions in Montreal.
Hamilton recorded a best time of 1:15.56s on the Soft tyres in the opening 90 minutes of running before lowering that benchmark by a further 0.27s in the second session while on the Super Softs.
Fernando Alonso was second fastest in the afternoon, lapping just 0.05s shy of Hamilton despite earlier enduring a wild spin through the Turn 8-9 chicane.
Felipe Massa, Sebastian Vettel, Paul di Resta, Kamui Kobayashi, Michael Schumacher, Nico Hulkenberg, Jenson Button and Nico Rosberg rounded out the afternoon's top 10.
The red flags were required once in each session, with Heikki Kovaliainen hitting the Turn 9 exit wall in FP1 and Bruno Senna making contact with the Turn 13 barriers in FP2.
Kovalainen's Caterham sustained significant damage in his incident, but was repaired in time for the second session.
A final 60 minute practice will take place tomorrow prior to qualifying.
Practice 1
| | | | | | | |
| --- | --- | --- | --- | --- | --- | --- |
| Pos | No | Driver | Team | Time/Retired | Gap | Laps |
| 1 | 4 | Lewis Hamilton | McLaren-Mercedes | 1:15.564 | | 30 |
| 2 | 1 | Sebastian Vettel | Red Bull Racing-Renault | 1:15.682 | 0.118 | 29 |
| 3 | 8 | Nico Rosberg | Mercedes | 1:15.782 | 0.218 | 30 |
| 4 | 5 | Fernando Alonso | Ferrari | 1:15.842 | 0.278 | 34 |
| 5 | 2 | Mark Webber | Red Bull Racing-Renault | 1:15.897 | 0.333 | 28 |
| 6 | 12 | Nico Hulkenberg | Force India-Mercedes | 1:15.986 | 0.422 | 29 |
| 7 | 14 | Kamui Kobayashi | Sauber-Ferrari | 1:16.000 | 0.436 | 31 |
| 8 | 15 | Sergio Perez | Sauber-Ferrari | 1:16.249 | 0.685 | 32 |
| 9 | 7 | Michael Schumacher | Mercedes | 1:16.264 | 0.700 | 28 |
| 10 | 3 | Jenson Button | McLaren-Mercedes | 1:16.347 | 0.783 | 12 |
| 11 | 11 | Paul di Resta | Force India-Mercedes | 1:16.460 | 0.896 | 32 |
| 12 | 6 | Felipe Massa | Ferrari | 1:16.619 | 1.055 | 17 |
| 13 | 18 | Pastor Maldonado | Williams-Renault | 1:16.859 | 1.295 | 26 |
| 14 | 10 | Romain Grosjean | Lotus-Renault | 1:16.890 | 1.326 | 36 |
| 15 | 9 | Kimi Räikkönen | Lotus-Renault | 1:17.014 | 1.450 | 42 |
| 16 | 17 | Jean-Eric Vergne | STR-Ferrari | 1:17.352 | 1.788 | 28 |
| 17 | 16 | Daniel Ricciardo | STR-Ferrari | 1:17.580 | 2.016 | 31 |
| 18 | 21 | Vitaly Petrov | Caterham-Renault | 1:17.935 | 2.371 | 23 |
| 19 | 20 | Heikki Kovalainen | Caterham-Renault | 1:18.177 | 2.613 | 16 |
| 20 | 22 | Pedro de la Rosa | HRT-Cosworth | 1:18.182 | 2.618 | 26 |
| 21 | 19 | Bruno Senna | Williams-Renault | 1:18.762 | 3.198 | 36 |
| 22 | 23 | Narain Karthikeyan | HRT-Cosworth | 1:19.354 | 3.790 | 23 |
| 23 | 24 | Timo Glock | Marussia-Cosworth | 1:20.004 | 4.440 | 21 |
| 24 | 25 | Charles Pic | Marussia-Cosworth | 1:20.067 | 4.503 | 23 |
Practice 2
| | | | | | | |
| --- | --- | --- | --- | --- | --- | --- |
| Pos | No | Driver | Team | Time/Retired | Gap | Laps |
| 1 | 4 | Lewis Hamilton | McLaren-Mercedes | 1:15.259 | | 43 |
| 2 | 5 | Fernando Alonso | Ferrari | 1:15.313 | 0.054 | 36 |
| 3 | 6 | Felipe Massa | Ferrari | 1:15.410 | 0.151 | 39 |
| 4 | 1 | Sebastian Vettel | Red Bull Racing-Renault | 1:15.531 | 0.272 | 44 |
| 5 | 11 | Paul di Resta | Force India-Mercedes | 1:15.544 | 0.285 | 32 |
| 6 | 14 | Kamui Kobayashi | Sauber-Ferrari | 1:15.651 | 0.392 | 37 |
| 7 | 7 | Michael Schumacher | Mercedes | 1:15.697 | 0.438 | 32 |
| 8 | 12 | Nico Hulkenberg | Force India-Mercedes | 1:15.799 | 0.540 | 39 |
| 9 | 3 | Jenson Button | McLaren-Mercedes | 1:15.812 | 0.553 | 14 |
| 10 | 8 | Nico Rosberg | Mercedes | 1:15.878 | 0.619 | 40 |
| 11 | 15 | Sergio Perez | Sauber-Ferrari | 1:15.898 | 0.639 | 38 |
| 12 | 2 | Mark Webber | Red Bull Racing-Renault | 1:15.907 | 0.648 | 41 |
| 13 | 18 | Pastor Maldonado | Williams-Renault | 1:15.987 | 0.728 | 39 |
| 14 | 10 | Romain Grosjean | Lotus-Renault | 1:16.360 | 1.101 | 29 |
| 15 | 9 | Kimi Räikkönen | Lotus-Renault | 1:16.562 | 1.303 | 33 |
| 16 | 20 | Heikki Kovalainen | Caterham-Renault | 1:16.981 | 1.722 | 24 |
| 17 | 19 | Bruno Senna | Williams-Renault | 1:17.022 | 1.763 | 22 |
| 18 | 21 | Vitaly Petrov | Caterham-Renault | 1:17.075 | 1.816 | 41 |
| 19 | 17 | Jean-Eric Vergne | STR-Ferrari | 1:17.124 | 1.865 | 41 |
| 20 | 16 | Daniel Ricciardo | STR-Ferrari | 1:17.716 | 2.457 | 34 |
| 21 | 22 | Pedro de la Rosa | HRT-Cosworth | 1:18.908 | 3.649 | 27 |
| 22 | 24 | Timo Glock | Marussia-Cosworth | 1:19.084 | 3.825 | 40 |
| 23 | 23 | Narain Karthikeyan | HRT-Cosworth | 1:19.378 | 4.119 | 21 |
| 24 | 25 | Charles Pic | Marussia-Cosworth | 1:19.902 | 4.643 | 18 |
See below for Speedcafe.com's Canadian Grand Prix Race Guide