John Zappia creates history at the Winternationals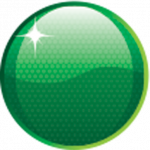 John Zappia has set the fastest Doorslammer time ever in Australia at Willowbank Raceway during the second round of qualifying for the Fuchs Winternationals, displacing career long rival, Robin Judd and putting himself in the box seat for his fifth consecutive ANDRA Pro Series Top Doorslammer Championship.
Despite a sluggish getaway, Zappia blasted down the quarter mile in a blistering 5.75 seconds, the fastest pass ever in the category. His first run was almost as quick, but just as entertaining, the West Australian's car control showing that completing a drag racing run is more than following a straight line.
"We are pretty happy with that, to set the quickest Top Doorslammer pass in Australia tonight, and we will be looking to back it up tomorrow with a similar effort," said Zappia.
"The main goal is to make it go down the track nice and smooth, not at all like our first qualifying run today where we got real sideways and I had to pedal it – even then it was still good enough for second on the qualifying order at that time!"
Zappia's second run displaced Judd's time from session one of 5.83 seconds and Peter Kapiris sits third with a 5.89. With two sessions remaining, Castrol EDGE backed Ben Bray occupies the eighth placed 'bump spot'.
In Top Fuel – the closest of the ANDRA Pro Series Championships to be decided this weekend – a cracking opening session electrified the huge crowd with the majority of the eight cars being able to be covered by a blanket.
Phil Read leads the way with his 4.67 second pass. Darren Morgan after a poor first run blasted into form in the cool conditions of session two with a 4.71 second pass. As it currently sits, he has assumed the Championship lead over Damien Harris with two Qualifiers left remaining.
A big home track result was recorded by popular Pom – Steve Read, whose team is considered to be Ipswich's own. Having been out of the saddle for 12 months, the former Winternationals and European drag racing Champion positioned his Read Speed Racing machine in the top three after qualifying one.
In Pro Stock – Championship leader Dennis Whiting set the pace in the strongest field at the Winternationals. He flirted with the six second bracket, crossing the 400 metre line in 7.00 seconds.
Championship combatant, Michael Ali is well into the top 16, currently seventh overall. With 0.103 seconds covering the top 16, Pro Stock is living up to its reputation as arguably the toughest motorsport category in Australia.
The first ever female in Australian Pro Stock, Kirsten Tucker, passed her licensing pass last night with aplomb, but still has some work to do tomorrow in the final session to make the 16 car field. A timing fault in qualifying three this afternoon cost her an official time, rendering the run useless.
Other leaders include Adam Marchant with a 5.53sec in Top Alcohol, Chris Matheson with a 6.23sec in Top Bike and Phil Howard with a 7.33sec in Pro Stock Motorcycle. Defending Champion, Maurice Allen in the Milwaukee Powertools machine is having issues with the bike he is debuting this weekend. An engine change overnight should assist him in tomorrow's two qualifiers and working to retain his ANDRA Pro Series Championship in the burgeoning class.
Tomorrow will see the final two rounds of qualifying for the ANDRA Pro Series categories and eliminations continue in the Rocket All Stars Series categories. The back to back ANDRA Pro Series qualifying sessions are slated to begin from 12pm.