Jack Rhodes sets the pace in Finke prologue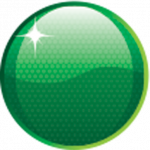 Jack Rhodes and navigator Craig Mattingly from West Beach in South Australia have blitzed the field to take fastest time in auto segment prologue for the 2012 Tatts Finke Desert race.
Rhodes, an ex-Alice Springs resident, has had a remarkably short rise to the top of the tree in qualifying fastest in Australia's greatest off-road event.
The 22 year old has only been in the sport proper for just over twelve months and had a 'character building' Finke event last year when he rolled his Prolite machine on the way down to Finke and again on the way back to Alice Springs.
His interest in off-road competition was whetted by a ride with Dave Fellows a couple of years ago.
Rhodes set the fastest time of 4 minutes 52 seconds around the 8 kilometre prologue track in his #91 Jimco buggy to edge out the Western Australian brothers, Beau and Travis Robinson.
Beau Robinson in the #413 Geiser Brothers Trophy Truck was second fastest with a time of 4 minutes 55 seconds with brother Travis in the #13 Jimco Nissan buggy only fractions of a second slower to be awarded third place.
Five time Finke winner Dave Fellows, driving the brand new #1 Jimco Toyota Hilux Trophy Truck was 23rd fastest in prologue with a time of 5 minutes 18 seconds, while last year's Tatt's Finke Desert Race winner Greg Gartner in the #3 Extreme 2 wheel Drive Ford F150 was 15th fastest recording a time of 5 minutes and 9 seconds
Making yet more news for the famous Finke event in its 37 year history was the first ever Chinese entry of driver Fa Guo Xiao and navigator Jin Lin Xien in the #523 Performance Two Wheel Drive 6 litre Chev powered Ford Courier qualifying in 69th position with a time of 7minutes 17 seconds.
The Chinese crew have had minimal time to familiarise themselves with the vehicle, and have a singular aim of finishing the gruelling 452 kilometre classic event that starts tomorrow (Sunday, June 10) for the run to Finke with the return leg to Alice Springs being conducted on Monday (June 11).
Moto
Former Tatts Finke Desert race winner Toby Price has set the  fastest prologue time among the 493 strong bike field.
Price from Singleton in New South Wales (#X98 KTM 450) set a time of 4 minutes 52 seconds for the 8 kilometre course. He won the Finke event in 2010.
After the disappointment of last year when he had to retire with a mechanical failure after wresting the lead for a period from fellow KTM rider and eventual winner Ben Grabham, Price is looking forward to a clean run tomorrow on the race down to Finke.
"I want to make a good start, build up a bit of a gap, and then cruise,'" said Price.
The rider was quite complimentary of the changes to the prologue course saying it was 'definitely tighter and more challenging'.
Second fastest was local Alice Springs rider David Walsh (#11 Honda CRF 450R) who completed the lap with a time of 4 minutes 57 seconds, and together with Price was the only other rider to crack the 5 minute barrier on the revised course.
Last year's prologue winning time also set by Price was 4 minutes 42 seconds.
Third fastest was Queensland competitor Simon Thompson (#16 Honda CRF 450R) who stopped the clock at 5 minutes 1 second.
Jack Dooley-McDonnell from Alice Springs (#19 Yamaha YZ450F) took the fourth spot with a time of 5 minutes 2 seconds, while NSW rider  Todd Smith (#4 Honda CRF450R) who placed second outright in the 2010 event prologued in fifth with a 5 minute 3 second run.
Evergreen Finke competitor Brad Williscroft (#6 KTM 450) was eighth fastest with a time of 5 minutes 10 seconds, while former winner Ryan Branford (#3 KTM 500 EXC) from Alice Springs was perhaps somewhat down the list with a time of 5 minutes 26 for 20th spot.