Q&A: Mark Webber angry over illegality claims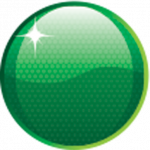 QUESTION: You were a winner obviously in Monaco, you've done nine Canadian Grands Prix, just in case you've forgotten, you qualified second in 2010, finished third in 2011 and you've had only one retirement here. So what are your thoughts about this race? Is it a good one for you?
MARK WEBBER: Yeah, I like driving here. It's a good mixture, in terms of the street circuit sort of feel of it, but also with low-ish downforce. Obviously the cars won't be in the Monaco configurations, so we'll have to look for the top speeds. You still need a pretty good car here, there's no question about that. There's quite a bit of time to be gained and lost here if you get it together (or not).
I enjoy it here. It always throws up a bit of an oddball race. I think that we need to see how the marbles go, the brake wear, incidents, Safety Cars. It's always been like that the Canadian Grand Prix. Even 'the Nige' – I think he turned the car off at the last corner, so there's always drama at this event. So looking forward to it.
QUESTION: As one of the six winners so far this year, can you speak of the competitive aspect of it, how we have more teams involved, more drivers, like never before?
WEBBER: Yeah, I don't think there are many top teams at the moment. Obviously it's very tight between everyone's performances. It looks quite sensitive to venue, quite sensitive to temperatures, quite sensitive to drivers, even.
It's quite open, and that's why we've seen some different results, different podiums, different winners, like we haven't seen before. I think that the teams which were not very good with the regulations last year, like Ferrari, Williams, Sauber – they were not very quick with the blown floor – they had a good step this year, coming back to the people that made the blown floor very strong, like McLaren and Red Bull. That's the way it is.
QUESTION: You are actually level with your team-mate in the championship. Are you afraid that the situation could create some tensions in your team, as in 2010, or do you think that your team has known how to learn from the past?
WEBBER: It's a good problem to have.
QUESTION: The FIA has declared illegal the pierced floor that Red Bull has been using in the last few races. Will it be a disadvantage for you in the coming races, and what do you say when people say that you and Sebastian won races using an illegal car?
WEBBER: Well, to answer the first part of your question, I would not know if the floor is changed or unchanged, so on the driving side, we're very optimistic that the change won't make much difference at all. You won't believe us but we had some changes for Valencia anyway which included no hole, irrespective of the rule change, so that's what we were doing.
In relation to winning races with an illegal car, I'm happy to be called lots of things and I'm happy to have criticism about my driving and lots of stuff, but I will not take criticism in that respect. It completely pisses me off to be honest, because the car has passed every single, every single technical regulation after the race.
All of the teams that were against it did not make any protest after Monaco, the car passed the test after Bahrain, the car passed the test after Monaco and now there has been a clarification on the rule, and the rule now is different and we had a car that was legal for the first part of the season and now the rule has been changed and we will start again, so looking forward to it.
QUESTION: Red Bull has never won the race here, even in the season when you (the team) won almost everything. Are the circumstances very particular in this Grand Prix or does it just not suit your car?
WEBBER: It just looks like in '09, '10, we probably didn't have the best car in low downforce or lower downforce. The team has been competitive for two or three, four seasons now and as you say, the Montreal win has not been there for us. Obviously Seb was very close last year but lost the concentration at the end and Jenson was there to capitalise. I think that judging by how the start of the season has gone, there is every chance that we can still do well here.
If you look at Spa and Monza last year, we were very very very strong in those low downforce configuration track, actually stronger that we were on the other tracks but I don't think that will carry over to this weekend. I think that there's no real form card.
We come here confident but not crazy on confidence. We know we have a lot of tough competition but I think Fernando was the last guy to win here with a Renault engine, so that's something that they would like to win here again. They've had a lot of amazing success together with us at Red Bull, so as you say, it's a bit of a scalp which would be nice to get. But again, it's a nice problem to have when you've won so many races around the world in the last few years, but we would like to get Canada on track for Red Bull. When you're aiming high, sometimes you don't always get the goals.
See below for Speedcafe.com's Canadian Grand Prix Race Guide