Molly Taylor confirms Citroen programme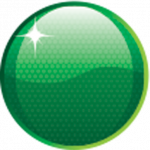 Young Australian rally star Molly Taylor will be back behind the wheel for four headlining European events including two rounds of the World Rally Championship.
Taylor will drive a front-wheel-drive Citroen DS3 R3T on the Intercontinental Ypres Rally (Belgium), Coppa Citttà di Lucca (Italy), and the WRC Neste Rally Finland and the ADAC Rally Deutschland.
Under the guidance of sports management firm United Business; Taylor tested the Citroen DS3 of BP Racing in Italy. The test allowed Taylor and British co-driver Seb Marshall to familiarise themselves with the car, as well as evaluate the Pirelli tyres they will use in Belgian in two weeks.
"For me it is a fantastic opportunity, and a great step forward in my career," said Taylor.
"To have the opportunity to work with a professional team and a new car will allow me to learn a lot. I am trying to soak up as much as possible especially on car set-up.
"We have a lot of work to do and gaining experience is crucial."
United Business is investing heavily in the Australian.
"We started this cooperation with Molly Taylor, because we believe in this lady driver who has proven to be very solid and fast," said Pier Liberali of United Business.
"Just like we do for all the other professional drivers we manage, we have prepared a medium to long term programme which caters for these events. We are working to increase the number of events for 2012."
Taylor is part of an FIA initiative that supports females in motor sports and that includes guidance from former top level co-driver Fabrizia Pons.
"I am very happy that Molly has the opportunity to drive a performing car such as Citroen DS3," said Pons.
"To start with Ypres is a big challenge for her, but I'm sure that she will rise up to it".
The Ypres Rally covers 12 timed stages covering 209 competitive kilometres from Friday 22 June.
Check out video form the test