Last chance to 'Rip a Trip' to the Irwin Tools Bristol night race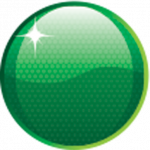 The IRWIN Tools 'Rip a Trip' promotion has entered its last month and there's still a chance to win your way to the Bristol Night race.
The IRWIN Tools Bristol Night Race is one if the biggest events on the NASCAR calendar and two lucky people will be going by simply purchasing an IRWIN Tools product.
All you have to do is buy a product from the IRWIN Tools range from participating outlets, receive your free 'Rip a Trip' promotional card then enter the draw to win.
The chances of leaving the store empty handed are low, given there's a one in two chance of winning some great IRWIN Tools promotional merchandise before you have even left the premises.
By simply filling the information out on the back of the instant win card at the counter, regardless as to whether you win a prize or not, you will go into the draw to travel to Tennessee, USA, to watch the IRWIN Tools Bristol Night race live.
"NASCAR is amazing to watch at any time, but to be at the track watching the Bristol Night race live would be brilliant," said IRWIN Racing's Lee Holdsworth.
"My tradie mates love using IRWIN Tools and often ask if I can get product direct from IRWIN for them, they really are great quality.
"Now I can tell them that they'll miss out on this great prize if they don't go to an IRWIN stockist and make their purchase. They'll be thanking me if they win a trip to the US to watch the race."
The main prize includes two return flights from the winner's capital city to Tennessee plus an additional flight anywhere in the US, superior accommodation, meals, entertainment, all transfers plus $1,000 spending money.
The IRWIN Tools 'Rip a Trip' promotion ends at the end of the month.
For more information and a current list of participating retailers CLICK HERE