Jourdain Jr supports rumoured Mexican V8 race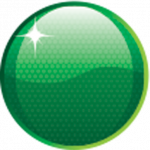 Versatile Mexican racer Michel Jourdain Jr has given his total support to a rumored V8 Supercars race in Mexico next year, which has been proposed to go back-to-back with an inaugural race at a new track in Austin, Texas.
The former Champ Car driver, who finished 19th in last month's Indy 500, said that the Mexican race fans would embrace the Australian formula.
"I think it would be fantastic to have a V8 Supercar race in Mexico," Jourdain Jr told Speedcafe.com.
"People would really, really like it, the racing is so good. I have not been given any information on a race coming to Mexico, but I just think it would be a great, great thing."
CLICK HERE for Speedcafe.com's new story regarding the chance of V8 Supercars competing in Mexico next year.
Jourdain Jr has been one of many drivers to put his hand up for a start on the Gold Coast in October.
While he is yet to secure a drive, giving him, or another Mexican driver, the chance to race in Surfers Paradise and then compete as a replacement driver or as a 'wildcard' entry in Austin and Mexico would be a promotional bonanza.
Other Mexican drivers who may also be eligible include Memo Rojas (Grand Am), Adrian Fernandez, Luis Diaz, Memo Gidley (ALMS) and Mario Dominguez (ex-IndyCar and Champ Car).
Jordain Jr has his hand held high for a V8 Supercars start.
"All those years racing in Surfers Paradise to watch those cars go by was amazing, and I would really love to drive one, one day," said Jourdain Jr.
"The race in Surfers Paradise is so good and I would love to be back there again."
Given its geographical position, promoters of the Circuit of The Americas regard the Hispanic market as a major target for both F1 and all other events at the Austin track.
"The promoter for the Austin Formula 1 race is concentrating a lot on trying to do a lot of promotion in Mexico," said Jourdain Jr.
"It was like when we used to race the Champ Car race in Houston, it was like the Mexican Grand Prix because a lot of fans came from Mexico.
"Obviously there would be more opportunities to promote the Austin and a possible Mexican race if there was a Mexican in the field – I would love that to be me."