John Pizarro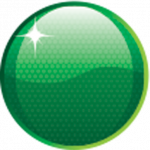 In the world of go-karting John Pizarro is royalty. No one in Australia has won more karting national titles than him.
In a racing career that spanned over 30 years, Pizarro gathered 15 Australian titles across several classes, he raced overseas, winning the CIK Asia-Pacific Championship, he competed in five World Championships and was team mate to two of the greats of world karting – Terry Fullerton and Ayrton Senna.
Recently Pizarro was recognized for his impressive contribution to karting when the sport created the perpetual John Pizarro Trophy, awarded to the champion of the Pro Gearbox (KZ2) class in the CIK Stars of Karting Series.
Pizarro is one of few racing drivers that can claim to have an interest in one category and no other. He has never raced anything but karts, choosing to focus on the entry level race category and get the most out of it.
"I actually wanted to ride motorbikes when I was a kid but I didn't want to get hurt too much," John Pizarro told Speedcafe.com
"Then I got married and thought I'd better go racing go-karts instead.
"I had a brother-in-law that was interested so we went and bought a go-kart between us for a few bob, this is back in 1963.
"We bought this whole heap of junk and put a motor bike engine on it, took it to Granville, did a few laps and broke the Conrod, which was the first or many in those early karting days.
"My brother-in-law lost interest and I kept going."
Pizarro remembers his first race clearly and the guidance that he received following his first run.
"My first kart race, hmmm, it was nothing exciting," said Pizarro.
"I got done like a dinner, so nothing jumps out.
"Once I learned to drive Ron Droste helped me out, he was a good engine tuner and a very good driver.
"He gave me a few pointers and guided me in the right direction, then it became a lot of fun.
"Winning was a lot of fun, getting beaten wasn't much good though."
The enjoyment escalates when it comes to victory in anything competitive, so when Pizarro started winning more races he started taking the sport more seriously.
"I really enjoyed it, once I started to win I started to take it a little more serious," said Pizarro.
"I won some State titles and the National titles followed, then I went overseas for the first time in 1973.
"I went to Hong Kong in 1973 and then my first World Championship in 1975."
Pizarro raced in Hong Kong for several years and loved every minute of it.
"Hong Kong was fabulous it was a great experience," said Pizarro.
"It was like the World Championship but a little more laid back.
"They had a track across two basketball courts. It was rough as guts, there were bumps, so you'd come off the throttle as you got some air and the kart would be revving like mad.
"It was all marked out with hay bales and tyres, but it was really good. I have many happy memories of those years."
If Hong Kong events were memorable, the same can't be said about World Championships.
"The World Championships were very European and they had no value on human life," said Pizarro.
"The first time I went to a World Championships was at Paul Ricard (France).
"They had a whole lot of hay bales mapping out the circuit for go-karts on the pit road and the main straight with a couple of chicanes to slow you down.
"The problem was that you couldn't see through the chicane, so you'd go in full throttle and find someone that had hit it and turned around in front of you.
"That was pretty hairy, a lot of Americans pulled out and wouldn't go racing saying it was too dangerous.
"I thought bugger it, I've travelled too far not to race, so I did."
Pizarro raced in five World Championships, but didn't have any success.
"I never went any good in Word Championship events, but I learned a hell of a lot," said Pizarro.
"I went to the Worlds from 1975 through to 1980, the last time was in Belgium.
"Back in those days they'd take 120 to 130 entries and they'd have eliminations.
"They'd take the first 34 through to the finals and I missed out on them each time.
"I should have done better at Paul Ricard but I broke a Conrod again. I crashed in another race and had other things happen preventing a good run, but I wasn't fast enough when all is said and done."
It was while he was in Europe that he got the opportunity to race alongside Terry Fullerton and Ayrton Senna.
"They were very competitive, Terry was the best driver in the world," said Pizarro.
"Terry and Ayrton were miles ahead of the rest.
"Terry was a bastard of a bloke in those days, very hard, he didn't have time for anyone, I was a bit of an exception though, we got along pretty well in those days.
"He was very precise, methodical in his preparation, he was just very, very good.
"Ayrton, in karts was very good, I never thought about how good he'd be in any other category.
"He had an intensely competitive nature, which killed him in the end."
Coming back from Europe via Japan gave Pizarro one of his fondest memories.
"I came home through Japan for the Japan go-kart Grand Prix, set the track record and finished in the first half a dozen," said Pizarro.
"I beat guys like Fullerton and a few other fellas that were really good. I'm not suggesting for a minute that I was better than them, they were very good drivers, and it was my day.
"It was the only time that I had equal tyres to the rest of the field and I had qualifying tyres to qualify on which was an amazing experience.
"It took me half a lap to understand how quick I could go around the corners, if I'd known that earlier I'd have gone half a second quicker."
As you would expect, there weren't too many, if any, drivers that could claim to be professional karters. Pizarro was a panel beater running his own business and set off to race for up to three weeks at a time. He admits it was a hard existence.
"I'd take someone with me overseas, get to the factory and we'd put our karts together," said Pizarro.
"It was very intense, fortunately the factory would supply me with all the equipment and the engines, and I had a business importing karts so this made it easier.
"But I'd work myself into the ground and I'd have no energy left for the racing and the racing was very hard and very fast."
Pizarro stopped racing overseas in the early 1980s, retired in 1987 but made a brief reappearance in 1992. Having stopped racing, he started mentoring young drivers.
"After I stopped racing I tried to help mostly young kids," said Pizarro.
"I tried to explain that it was a non-contact sport, which falls on deaf ears today.
"It's a game of skills, it's not football. You have to pass without bashing people, if you can't do that then you aren't racing properly.
"It's a high skill sport, you have to be very exact and put it on the same spot every time.
"If you don't know how to do that then you're buggered.
"The more successful professional racers come through karting. People like (Mark) Winterbottom and the Davison boys. Seton, he was a good driver and Ingall, he was a dirty driver when he was racing go-karts, he hasn't changed much."
While Pizarro would have liked to win a World title, he has no regrets, he has happy memories of that performance in Japan and of winning the prestigious CIK Asia Pacific Championship.
These days he keeps busy with his own businesses and still has a connection with the sport he loves.
"I have a car wash business and a farm and I collect rent from some properties that I own," said Pizarro.
"I still tutor a couple of young kids and can say that I loved every moment of my racing career.
"It's a great sport and very enjoyable.
"I also have a trophy named after me which is a great honor. I present the (Pro Gearbox -KZ2) champion annually, which I enjoy."