FIRST PICS: V8 engine man unveils stunning livery for Winternationals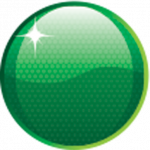 Well respected V8 Supercar engine builder, Jamie Noonan has unveiled a striking livery that will compete in the Top Alcohol category at this weekend's Fuchs Winternationals at Willowbank Raceway.
Arguably the story of last year's Winternationals was Noonan and his debut in the Top Alcohol category.
The 31-year-old who worked closely with Marcos Ambrose at Stone Bros Racing and now builds engines for Brad Jones Racing stunned the drag racing world by setting the quickest time. Even more remarkable was that he had never raced any form of motorsport in his life.
Despite making the Final at the 'second Winters' in July, he was unable to complete a fairytale victory when other on-track activities ran over time only to see the ANDRA Pro Series Finals washed out.
Having not competed since then, it would still somewhat be a 'Rookie Victory' if he could take the win this weekend. Outside V8 Supercars, Noonan's own product line – X1 headers – are making a name for themselves worldwide, especially in the highly competitive American Drag Racing League (ADRL) Top Alcohol category.
"The decision to run the Top Alcohol Dragster was made essentially to provide us a test bed for all the development we do and the products we market, including the X1 heads which are making a name for themselves around the world," Noonan – whose father, John is a former Winternationals Champion – said.
The Noonan Race Engines/X1 Headers machine has drawn support from a new concept at each V8 Supercar event this season – V8 Nights, where fans get to interact with many stars from various forms of motorsport and is MC'd by Cameron McConville.
Garry Phillips holds a commanding lead in the Top Alcohol points standings (57.5 points) leading into the Winternationals, however Queenslander, Steven Ham comes into the event featuring 13 cars with a head of steam, after his first up win at the Nitro Champs last month.
West Aussie Adam Marchant is the closest to Phillips on the points ladder, whilst Wayne Newby will show off his new JBS Tools Funny Car to the Queensland crowd for the first time, following on from his Adelaide International Raceway crash.
ANDRA Pro Series qualifying is conducted tomorrow and Sunday at Willowbank with eliminations on Monday.