Dane confident of securing Vodafone replacement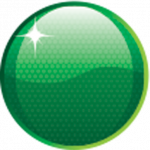 Champion V8 Supercars team owner Roland Dane says that he is already in negotiations with potential partners to replace Vodafone as his team's title backer.
Vodafone Australia confirmed yesterday that it will not renew its sponsorship of Triple Eight when their deal expires at the end of this year.
The telecommunications company also announced it will withdraw its support from Australian cricket.
CLICK HERE for Speedcafe.com's breaking story yesterday.
Vodafone plans to use its motorsport and cricket sponsorship allocation to continue rolling out its new mobile network and improve customer service.
Triple Eight recently signed long-term deals with Holden and its drivers Jamie Whincup and Craig Lowndes. Dane says that he moved quickly to start discussions with potential new backers to join his champion line-up.
"Like all good things, it comes to an end, but every cloud has a silver lining," Dane told Speedcafe.com.
"We've been having conversations with people for a while, but I won't say anymore on that until we have something to say."
Dane says that he has known of Vodafone's position for a while and acknowledged the company's exit strategy.
"It wasn't a surprise. I've known for some time, and if you follow these things, it was pretty predictable with some of the problems that they've had," Dane said.
"It has been a brilliant partnership. They've been brilliant for us and I hope we've been brilliant for them.
"They've been great, even down to the way they've handled the withdrawal of their support. They've made it absolutely clear that it's no reflection of us, it's no refection of V8 Supercars, and it's purely a business decision they had to make, and they have handled it in an exemplary manner.
"Frankly, they've done everything I could have asked."
In Vodafone colours, Dane's two-car outfit has been the most successful V8 Supercars team in recent history, having won three championships and three Bathurst 1000s in the red and silver hues.
The sponsorship has had its restrictions though, with an understanding that the telecommunications giant was against the team expanding beyond its two-car core.
Dane says that he does not see Vodafone's exit as an opportunity to add more cars to his V8 Supercars Championship campaign.
"We're not compromised by running two cars. I think it has helped us to remain consistent and competitive," Dane said.
"We have proved to be the most consistent over the past nine years. Two cars has worked for us and we're not going to change that model."
The next event of the V8 Supercars Championship will be held at Hidden Valley Raceway next weekend.