Chris Pither offers V8 Ute test to young HQ driver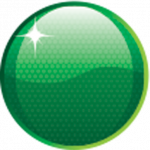 Reigning Auto One V8 Ute Series champion Chris Pither and Ice Break Coffee is offering a special incentive at this year's HQ Nationals.
The highest-placed finisher under 25-years-olf at the HQ Nationals will be awarded a test in Pither's ute. The winner will also be able to partake in a race driver training incentive program including tuition and race craft education with Pither.
The HQ Nationals has seen approximately 60 HQs entered for the showcase event.
Pither, who will team up with David Wall in the #21 Wilson Security Racing Commodore VE in the V8 Supercars endurance races at Sandown and Bathurst, is dedicated to assisting young drivers progress in the sport. He established the 'Chris Pither Scholarship' program earlier this year, where he gives young drivers an opportunity to compete in the Auto One V8 Utes Series. Jesse Dixon was the first of the scholarship drivers, racing at Symmons Plains earlier this year. Andrew Waite will drive the Holden at Hidden Valley next week.
As a former New Zealand HQ champion, Pither says that offering the drive to the highest-place young HQ driver is a solid incentive.
"I raced HQs in the early part of my career and they are great class to learn and build up experience," Pither told Speedcafe.com.
"HRT or FPR are giving the Ute Champion a test in one of their cars at the end of the year, so we thought we would do the same for the top performer under 25 at the HQ Nationals.
"Opportunities like this is why the Chris Pither Scholarship was created, and we are very happy to be involved with HQs and look forward to seeing who comes out on top."
The HQ Nationals will be held at Sandown Raceway on July 16-17.