Mount Panorama to be resurfaced after October race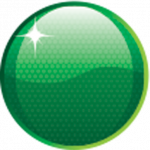 Government and local funding will see the Mount Panorama circuit resurfaced after next year's Supercheap Auto Bathurst 1000.
The federal government announced yesterday that the iconic racing facility will receive $3 million in funding under the Regional Development Australia Fund.
That funding has been matched by the Bathurst Regional Council, combining to give Mount Panorama a total of $6.07 million in funds.
The 6.213km circuit will be resurfaced after 2014's 1000km race, while the funds will also be used to install disabled access across the pit straight bridge, plus the construction of a 2.5 metre safety fence along pit straight and other areas of the circuit.
The last time the circuit was resurfaced was ahead of the 2001 race.
Bathurst mayor Greg Westman said that the funding was key to the continued continued upkeep of the circuit.
"To have the Federal Government come here to announce such an enormous funding boost for such an important piece of infrastructure in our region is outstanding," Westman said.
"The funding from the Federal Government is basically dollar-for-dollar with Bathurst Regional Council. It's great that the Federal Government has come on board to help the ratepayers of Bathurst so we don't have to fund the full $6 million ourselves.
"Mount Panorama is a major asset for the city and generates so much economic development for our region: $53 million per annum for the city itself and $69 million for the region. The exposure – not only for Bathurst, but for NSW and for Australia – is quite significant.
"We need to keep developing the facility for those who use it. It's very important that we continue to put in the infrastructure for safety – both for drivers and spectators."