Mexico linked to V8 Supercars event in 2013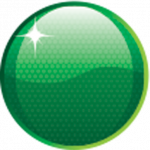 The V8 Supercars' inaugural trip to the United States next year could be extended by at least a week with the inclusion of a back-to-back race in Mexico City.
On the drawing board for a few months, Speedcafe.com has learned that V8 Supercars has been working with a local promoter to try and get the deal done as soon as possible and could be confirmed by V8 Chairman Tony Cochrane on a visit to the US later this month.
This is also believed to be the reason for a delay in the announcement of the Austin date with a suitable timetable for both events – which have been rumoured for May.
The possible Mexico City race would be held at the Autódromo Hermanos Rodríguez (Rodríguez Brothers Racetrack), a 4.421 km circuit which has formerly hosted categories such as Formula 1, Champ Car, A1 Grand Prix and the NASCAR Nationwide Series.
Under the terms of V8 Supercars' deal to race at the new Circuit of the Americas, Austin event promoter would need to provide permission for the Mexican race, but the chance of splitting the freight bill makes this scenario seem an attractive proposition.
Even more attractive is the possibility of trucking the V8 Supercars' cargo by road from Austin, Texas to Mexico City. The estimated travel time between the two destinations is 16 hours.
The V8 Supercars see international events as a major part of their growth strategy, but at this point the Austin race, is the only confirmed race outside of Australia in 2013.
V8 Supercars CEO David Malone admitted that they are in talks with "several" overseas venues, but linking any particular circuit to a potential race is "pure speculation."
"We are in active discussions with several international destinations but not in a position to disclose those locations publicly," Malone told Speedcafe.com.
"V8 Supercars has a clear mandate to expand the championship to 18 events in 40 weeks, including several international events, as part our ongoing growth strategy.
"Like our fans we are extremely excited about our debut in Austin next year and we also have a terrific long-term partnership with Yas Marina in Abu Dhabi. We will grow our international portfolio over time and make any announcements when appropriate. Until then any new destinations remain pure speculation."
The Austin circuit is taking shape with 595 workers working night and day to have the new venue finished in time for November's inaugural Formula 1 race.
Speedcafe.com was given an exclusive behind-the-scenes look at the new circuit this week. CLICK HERE for Speedcafe.com's insight into the Circuit of the Americas, published yesterday.