Karting community loses an icon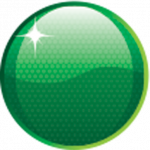 The Australian karting community is mourning the loss of one of its most influential figures from the 1980's and 90's – Franco Guaitoli.
Guaitoli, 72, passed away in his sleep in the early hours of Thursday morning at the St Joseph's Hospital in Sydney following a short battle with cancer.
Affectionately known as 'Mr PCR' Guaitoli had been involved in karting since the early 1980s and despite retiring early last decade to spend more time with his family, still dearly loved the sport.
Guaitoli led the way for Australian drivers to compete overseas providing opportunities for drivers such as Darrell Smith and Ryan Wlodinski in the PCR team. He was also instrumental in putting Australia on the International karting map through his support of the Oceania Championships during the 1990's.
Former racer and current owner of the Eastern Creek International Karting Raceway, Garry Holt, believes that one word could describe Guaitoli – passionate.
"I raced in Franco's ReSa Series, which was a great series, and we also worked closely on some big CIK events in the nineties," said Holt.
"Without Franco, CIK would never have grown to the heights it did with the International events. He was extremely passionate about the sport, and in particular the CIK style of racing.
"His passion for the sport of karting always came through, sometimes it came through too much. At times his passion would lead to frustration as he wanted to lead the sport in a certain direction and the politics in the sport were stifling him.
"The world will be a lesser place without Franco and my thoughts go out to the family."
Guaitoli will be farewelled in Sydney next week.