John Zappia takes aim at Victor Bray's six Titles in a row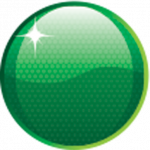 Australian Top Doorslammer Champion, John Zappia is seeking his fifth Australian Championship in succession this weekend at the Fuchs Winternationals at Willowbank Raceway.
Zappia is currently 45.5 points ahead of last start winner Peter Kapiris, but is still in a position where he hasn't wrapped up the Title in his Striker/Fuchs Monaro.
"We've got the car to the point where it is consistent, all of our passes at the Nitro Champs last month were within four one-hundredths of a second, which is what you're aiming for," explained Zappia.
"The field is just so competitive at the moment in Doorslammer, Peter Kapiris is right there and we're all very close and the slightest loss of performance can mean being at the top of the field or the outside looking in."
As for the fifth Title?
"It would be nice to eclipse Victor (Bray's) record of six in a row, we're getting close and getting number five this weekend will be very sweet."
Zappia joined a number of the ANDRA Pro Series stars at a media session this morning, including brother and sister Pro Stock act, Shane and Kirsten Tucker.
Kirsten – who is married to Top Alcohol leading light John Cannuli – has to complete a full pass during qualifying on Friday night to be licensed for qualifying Saturday. She has been given dispensation from ANDRA to do this after the traditional Winternationals Warm-Up was disrupted by damp conditions.
Despite the added pressure, it hasn't stopped the rivalry between the Queensland siblings:
"I'm nervous, for sure. Shane's been a fantastic help in the lead-up to the event and we've talked a lot about it," Kirsten said. "I am hopeful of making the field and hopefully coming up against Shane at some point during the meeting."
Little brother – who takes to the track in the Monster Energy machine returned serve:
"It doesn't matter who is in the other lane, you always want to beat up on them a little (metaphorically, of course). It will be a great achievement for our family if Kirsten can make the field and the pair of us are racing one another."
The Fuchs Winternationals begins with qualifying for the Rocket All Stars Series tomorrow and the first round of Pro Stock Qualifying tomorrow night. The first ANDRA Pro Series sessions will take place on Saturday, with further qualifying Sunday and eliminations on Monday.
VIDEO: Stars turn out for Winternationals Media Event: