CAMS grants Calder Park circuit licence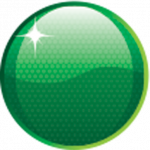 The Confederation of Australian Motor Sport has granted Calder Park Raceway a track licence for the first time in more than a decade.
The famous Victorian circuit has been granted a Category C track licence, which allows for Calder Park to conduct 'speed' events, such as sprints, autocross, and drifting.
Calder Park Raceway was a mainstay of the Australian Touring Car Championship's early years, and hosting a round of the 1987 World Touring Car Championship. Calder and CAMS ended its association following the V8 Supercars last appearance at the Victorian circuit in 2001.
This year marks 50 years since Calder Park first began operating as a motor racing circuit.
One of the men competing in the first event at Calder was four-time Australian Touring Car Champion, Bob Jane – Chairman of the facility.
"This is great news for both motor sport in Australia, and Calder Park Raceway," said Jane.
"Not only is Calder one of the country's most historic race circuits, but a number of years ago we made a decision to run the facility in a manner that would introduce people to the sport, and that would really have an effect at the lower levels of the sport.
"This Category C licence will, by bringing more events to the venue, allow us to play an even greater role in helping to introduce people to motor sport and boost participation numbers.
"I'm pleased that Calder Park Raceway and CAMS are back, working together for the good of the sport."
David Morgan, Chief Executive Officer of CAMS, believes this licence will enhance the role of Calder Park in helping to make motor sport accessible to the wider community.
"As one of this country's most well-known circuits, we are pleased to be able to welcome Calder Park back to CAMS," said Morgan.
"We believe that issuing such a licence to Calder Park is absolutely in the best interests of the sport.
"This step now allows for more events and more track activity at Calder, ensuring that there are more avenues for people to participate in motor sport at such a location."