Bertrand Decoster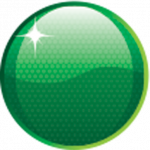 While the Mygale nameplate may be synonymous with Formula Ford competition in Australia, the French open wheel manufacturer is heavily involved in several categories worldwide.
This involvement stretches from being hands-on with the development of the brand-new Formula Ford 2012 platform, Formula BMW, Formula 3, plus interests in North American classes such as Formula F, and Formula US 2000.
The Magny Cours-based company plays a major role in is also dabbling in the creation of a totally hybrid sports car, as well as a Peugeot powered 'Spider', and a road legal open wheel racer.
Speedcafe.com caught up with the founder, Chairman and Managing Director of the Mygale Group Bertrand Decoster.
SPEEDCAFE: How many categories around the world is Mygale involved in?
BERTRAND DECOSTER: Basically at the moment it's around five, but from Day 1 I would say 10 categories in total.
SPEEDCAFE: How many cars does the factory produce annually?
DECOSTER: Very frankly, I don't know! Overall, I would say we have produced about 1000 cars since we started.
SPEEDCAFE: Regarding the Formula Ford chassis that races here in Australia, is this base chassis used anywhere else in the world at the moment?
DECOSTER: It used to be (the primary Formula Ford chassis), but not at the moment, because I would say especially in Europe, things are evolving. I would say that this chassis is the chassis that we have used in North America, basically for the past 10 years.
SPEEDCAFE: Worldwide Formula Ford competition is at a crossroads, particularly overseas. You must be watching that with interest …
DECOSTER: The category is in a very important period, because in Europe we have a new chassis, a brand new revolution of Formula Ford, together with the FIA we have created a modern Formula Ford.
The category wants to become global like it was in the past, so the new car is homologated with the FIA, it fulfils all of the safety criteria, has a six speed sequential gearbox, has a 1.6 litre ECO Boost turbocharged engine. It's been launched in England, and depending on how successful it will be, the perception from the drivers, I think it will reorientate what will be the future of Formula Ford.
SPEEDCAFE: How do you find the level of competition here in Australia, with Spectrum bringing out a new chassis at the start of the current season?
DECOSTER: It's very interesting; we have no doubt that Spectrum can build good cars. It's a question of continual development.
I think the thing that Formula Ford here in Australia should reconsider is the tyres. When you come from go karts you race on slick tyres, and after Formula Ford you have slick tyres, and I would say that the only category not running on slicks is Formula Ford.
Basically in terms of chassis development, the more you can get grip, the more you can demand from the chassis. I think it is something that is really important, because when you look at the cars, they seem difficult to drive (on grooved tyres), and I believe at the moment it is important for the drivers (to have more grip). This category must help drivers to grow, and to become a Formula 1 driver in the future, so I think it's a point that has to be reconsidered.
SPEEDCAFE: The Mygale factory is based at Magny Cours, which is a hub of motorsport activity in France …
DECOSTER: In addition to Mygale, I am also the President of the Pole of the Performance of Magny-Cours. Magny Cours has two circuits, 24 companies, there are 500 people working at Magny Cours, plus an engineering school, so it's very important to motorsport.
We are all together developing the first totally hybrid racing car with Toyota. There are many facets to the area, and we are expecting the Grand Prix to come back one day, it's a fantastic facility.
SPEEDCAFE: Mygale has numerous manufacturing programs ongoing; an interesting one is the Street Formula platform.
DECOSTER: It's a friend of mine, he's the owner of a circuit in France, and his dream was to have a single seater on the road. So he came to us and said "Bertrand, I would like to have a single seater on the road," and I told him that there are two approaches to it. The first is the professional approach, where we design and build the car from scratch, but I told it would cost a fortune. I recommended to him the second approach, where we would find a car that is produced by Mygale that we could modify to it. So we took a Spider Peugeot, and we reworked the chassis to become a single seater with two seats behind the driver. Because he is a crazy guy, he has designed a Formula 1 body work which is very nice, and his intention is to run it, then to sell it. So we'll see!