Robin Judd to retire after Winternationals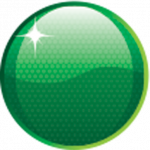 West Australian Top Doorslammer veteran, Robin Judd will be aiming to go out a winner at this weekend's Fuchs Winternationals at Willowbank Raceway, announcing his retirement on the eve of the biggest drag racing event outside North America.
Citing numerous factors leading to his loss of passion for the sport,  in particular, Judd pointed towards the direction in which professional drag racing has taken over recent seasons.
"The commercial and management issues facing the sport make the business case difficult and Group One drag racing has not moved forward to where I believe it should be which disappoints me," he said.
Judd – a chartered accountant – has increasing business commitments and looking at the direction of the economy is another reason why he has decided to pull the parachutes on his 14 year career.
"My business commitments require a lot more of my time and wearing my accountant's hat, I believe the economy is going to tighten in the short to medium term.
"While I have enjoyed the past 14 years racing in Top Doorslammer, it is now time to stop."
Judd is unable to take his Aeroflow/William Buck Chartered Accountants Doorslammer to the Championship, however he can prove to be the fly in the ointment for career long nemesis and fellow West Aussie, Fuchs Monaro racer, John Zappia and last start winner, Peter Kapiris.
He'll also aim to end the season with the quickest pass in Doorslammer history – his 5.762 at Sydney Dragway last month. But with the Doorslammer field being so competitive, he may need to better that time.
The Fuchs Winternationals will take place at Willowbank Raceway from Friday with ANDRA Pro Series Qualifying Saturday and Sunday, eliminations on the holiday Monday.