Monster plans for US Speedway GP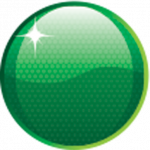 Major sponsor of the FIM Speedway Grand Prix World Championship, Monster Energy has revealed a plan to take the World Championship to the United States within three years.
In a report that appeared on motorcycle.com, Monster Energy's Vice-President of Sports Marketing, Bruce Stjernstrom has stated that he wants to drive the return of World Championship Speedway to the USA.
Since the advent of the Grand Prix era in 1995, Americans have won three World Championships, including two for current World Champion, Greg Hancock. Nevertheless, the sport is a virtual unknown in North America.
The last and only time that World Championship Speedway  has been conducted in the United States was in 1982 at the L.A. Coliseum. The legendary Bruce Penhall won his second World Championship in controversial circumstances, then retired in front of the home crowd before pursuing a television career.
The Speedway Grand Prix World Championship expanded to include a round in New Zealand for the first time this year, however the plans current owner, IMG, had to expand the Series from its European continental base when taking over the management rights in 2007 has yet to materialise on a large scale.
VIDEO: The last time World Championship Speedway was in America, one of the most controversial incidents in the sport's history took place between Bruce Penhall and Kenny Carter: