John Bowe set for Laguna Seca debut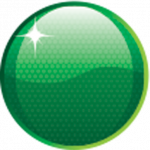 John Bowe will make his first international race start in close to 25 years when he competes in the Monterey Historic race meeting at Laguna Seca in California this August.
The two-time Bathurst 1000 winner will drive Joe Calleja's 1965-model Corvette in the invitational meeting. Besides V8 Supercars' international races, it will be the first time he has competed in an overseas motor race since he raced at Silverstone in 1988 alongside Dick Johnson.
The Corvette that Bowe will drive at the famous American circuit has a long racing history, having competed throughout the USA in the 60s.
The car was driven by Peter Brock at Goodwood Revival in 2006, just a week before Brock was killed in a rally accident. In recent years, the Corvette has found a new home with car collector Calleja.
Bowe's regular Touring Car Masters engineer and friend Dick Savy has given the Corvette a thorough rebuild, and Bowe gave it his tick of approval during a test at Phillip Island today.
"I'm looking forward to racing at Laguna Seca, especially in this weapon," Bowe told Speedcafe.com.
"It's one of the most iconic race meetings in the world. You have to be invited, so we have been lucky enough to get a chance to drive over there.
"After I was accepted, I thought we needed to make the car a bit more drivable, so Dick has made it behave. When I first drove it, I thought it was trying to kill me, but Dick has turned it into something more user friendly.
"Now I understand why those sixties race drivers smiled lots. It is serious fun on its skinny tyres, and the 327 Chevy engine which Dick has built has such a wide power band it nearly makes the gearbox superfluous …"
The Monterey Historic will be held in mid-August this year.