Titanic Trans-Tasman battle at Isle of Man TT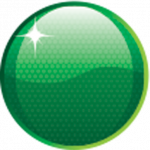 In a fantastic Trans-Tasman battle Kiwi Bruce Anstey has pipped Australia's Cameron Donald by less than a second in the opening Supersport race of the Isle Man TT.
The official margin was 0.77 of-a-second, the second closest in TT history.
The race was close throughout with Anstey and Donald joined in the battle by Michael Dunlop and Gary Johnson. After race leader Dunlop retired with mechanical issues on the third of four laps, the leading trio were separated by just 0.62 midway through the final lap. However, Johnson ran out of fuel on the final drop down the Mountain and Anstey's final lap of 126.634mph was enough for him to come home for his ninth TT win, ten years after his first back in 2002.
"That was my ninth and certainly the toughest," said Anstey.
"That last lap I was getting pit boards telling me the gap was nothing.
"We squeezed absolutely everything out of the bike and a big thanks to the boys for working on it all week to get as much power out of it as possible."
As the leaders tore around the final 60.73km, positions were changing at almost every timing point. Anstey had taken over the lead as Johnson dropped back but as Donald crossed the line first, the result was still in doubt. Anstey flashed over the line to grab the win from Donald by 0.77s, the second closest finish after Mark Baldwin's 0.6s victory over the late Mick Lofthouse in 1995.
"I just went off into a bit of a daze before thinking where could I have gone a little bit quicker," said Donald.
"What an amazing finish, a heck of a lot of miles, hundreds and hundreds of corners and a pit stop; and it comes down to less than a second.
"It was so close as I got pit boards showing I was everything from P1 to P5 which is amazing in a four lap race. That last lap I gave it absolutely everything and the crowd was amazing all the way around as they knew just how close it was."
The second Supersport race will be run on Wednesday.
In the day's other race, TT legend John McGuiness won his 19th race on the famed Mountain course taking out the Superstock event from Michael Dunlop and Ryan Farquhar. Anstey finished fourth with Donald in 10th.
Here is the press conference from the Supersport race