Sucrogen renews sponsorship deal with V8 Supercars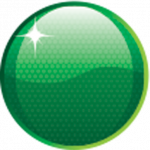 Sucrogen has renewed its sponsorship with V8 Supercars until the end of the 2013 championship.
The North Queensland sugar giant's deal also sees the company extend its naming rights sponsorship of the Sucrogen Townsville 400 event for a further two years.
The new deal for the Townsville event means that its naming-rights deal runs up until the end of V8 Supercars contract with the Queensland government and Townsville to host the popular event.
Sucrogen has been the naming-rights sponsor of the Townsville race since 2010. The Queensland company replaced inaugural race sponsor Dunlop.
The renewal of Sucrogen's deal with V8 Supercars means that the category will have been V8 Supercars' sole fuel supplier for five consecutive years.
"Sucrogen has been an outstanding on and off track partner for V8 Supercars for a long period, delivering great exposure for its brand over the past two years," V8 Supercars CEO David Malone said.
"This iconic Australian-based company recognises the strength of the V8 Supercar brand which enables it to maximise leverage across a broad range of platforms throughout the sport, at the same time delivering a very important message to consumers about sustainable energy from sugar-derived fuel."
The 2012 Sucrogen Townsville 400 will be held on July 6-8 will be the fourth annual V8 Supercars event in North Queensland, featuring support classes such as the Dunlop Series, Porsche City Index Carrera Cup, Australian Formula Ford and Aussie Racing Cars.
The Sucrogen Townsville 400 also features Australian rock greats Jimmy Barnes and Jon Stevens on stage in the traditional 'Rock and Race' format.