Options still open for D'Alberto's 2013 V8 plans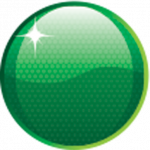 Tony D'Alberto Racing will decide its chassis and technical partner for the 2013 V8 Supercars Championship by the end of this month.
The Victorian-based Hiflex-backed team currently fields a single Ford Performance Racing-built Ford Falcon in the V8 Supercars Championship. The deal between FPR and TDR includes technical support.
While the same deal has been offered to the team for 2013, TDR is weighing up its options after FPR recently announced it will field a fourth car for Charlie Schwerkolt in next year's V8 championship.
Team owner Al D'Alberto says that he has had discussions with every V8 Supercars constructor and that all viable, competitive options are being looked at.
"We're considering our options and we should have a decision made shortly," D'Alberto told Speedcafe.com.
"Next year's Car of the Future regulations are a new starting point for everyone in V8 Supercars. We've had many relationships with a whole range of people in this sport, so it's really a matter of weighing up the best partner for us.
"It's all about having the right relationship – every chassis constructor is in the mix and on our list."
The three most likely technical partners for TDR in 2013 are Ford Performance Racing, Walkinshaw Racing (the team's former chassis supplier) and Stone Brothers Racing.
One of the enticing elements of an SBR deal would be that TDR's one car effort could pair up in pit lane with SBR's three cars.
D'Alberto Sr says that the most competitive option will be the one that his team signs with.
"SBR has a pit lane arrangement with FPR this year. Obviously, that is going to change, so they are looking for a fourth car to buddy up with. But the pit lane issue is not our focus – what will drive us is what is the best, most competitive option," he said.
"We were hoping to have it locked away a couple of months ago. We haven't been able to achieve that, so I hope that we can secure a deal within a month."
Team driver Tony D'Alberto has scored a number of strong results in 2012, including eighth place in Race 6 at Hamilton.