Carrera Cup field bolstered as GT3 Cup driver steps up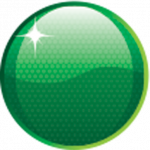 The Porsche City Index Carrera Cup field has been bolstered by one, with GT3 Cup Challenge racer Stephen Grove confirming he will compete in remaining rounds of the 2012 title.
The Melbourne racer will step up to top level of Australian Carrera Cup competition, while continuing to race in the Porsche Staff Solutions International GT3 Cup Challenge.
Grove will take delivery of his brand-new Porsche 911 GT3 Cup today before making his Carrera Cup debut in the next round of the series at Townsville.
Grove joins Ray Angus, Shane Smollen and Matt Kingsley who have made the jump from GT3 Cup Challenge to the premier one-make series.
Porsche Cars Australia Motorsport Manager Jamey Blaikie welcomes Grove to the one-make championship.
"Stephen is a great character and indeed a welcome addition to Carrera Cup," said Blaikie.
"It's terrific to see drivers progressing from GT3 Cup Challenge through to Carrera Cup, which proves the validity of the Porsche motorsport pyramid for customers in our one-make series."
No stranger to Porsche competition, Grove brings to Townsville four rounds experience in the Porsche Staff Solutions International GT3 Cup Challenge Australia series with the intention of competing in both Porsche categories full-time in 2013.
"The level of competition and professionalism in Carrera Cup is extremely high and it's a great environment for me to further develop as a driver," said Grove.
"My aim is to gain more racing experience; using Carrera Cup to increase my knowledge of the cars, tracks and working with the engineers to better my performance. I'll therefore have a much greater understanding and ability in Carrera Cup for next year's championship.
"I'm still relatively new to motorsport so I'll continue racing in GT3 Cup Challenge as well, increasing my experience and fast-tracking the lengthy learning process."
The fourth round of Porsche City Index Carrera Cup will be held at Townsville on July 6-8.