Stanaway fractures vertebrae in Formula Renault crash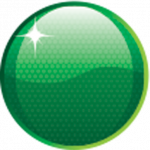 New Zealand's Formula 1 hopeful Richie Stanaway has suffered fractured vertebra in a frightening crash during the third round of the Formula Renault 3.5 Series at Spa.
The 20-year-old collided with the back of rival Carlos Huertas' car at the entry to Le Combes, shooting Stanaway's Lotus into the air.
Stanaway confirmed on his Twitter page that the subsequent landing caused significant damage.
"I'm OK, although fractured vertebrae and need to be transferred to Paris for an operation," he wrote.
The incident is a continuation of a difficult start to the season for Stanaway, who moved to Formula Renault 3.5 following victory in the 2011 German Formula 3 Championship. He currently sits 17th in the standings after five races.
Here is the vision of the accident