Russells weigh up 2013 options after Main Series tests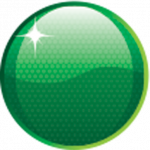 Dunlop Series stalwart Drew Russell has sampled three different V8 Supercars in the past week as he looks towards his future in V8 Supercars competition.
Russell, who competes for his family-run Novacastrian Motorsport team in the Dunlop Series, drove two of Brad Jones Racing's Holden Commodores at Winton, before heading to Queensland Raceway to drive Stone Brothers Racing's Dunlop Series car, regularly raced by Scott McLaughlin.
Russell was joined by his younger brother and team-mate Aaren Russell at the Queensland Raceway test.
The Russell team currently campaigns two ex-BJR Ford Falcon BFs in the Dunlop Series and currently sit 11th (Drew) and 16th (Aaren) in the title chase.
The 2012 season marks the final year of the BF model's eligibility in V8 competition, and the Russells are looking at their options for 2013.
"We're having a look at around for next year. It's always good to see what else is about," Drew Russell told Speedcafe.com.
"For myself, next year is all budget dependant. I don't have as much family budget, and having to buy cars, unless we can find sponsors, next year is going to be tough. Our aim is definitely to be there, and if we can get the right level of support.
"The BFs won't be eligible next year, so that was part of the reason why we did the test.
"I've been in the series for a few years now, and the only way I'd do it again is to be in a competitive rig. That's definitely the goal."
Compared to his current seven-year old race car, Russell says that the BJR Commodores and the SBR Falcons were a pleasure to drive.
"They were definitely better than what we've got – but I guess that's a massive understatement!" he joked.
"It was interesting and it takes a seriously different driving style to get the most out of them. Overall, they are brilliant cars and I hope I can get my butt in one for next year."
The next round of the Dunlop Series will be held at Townsville's Reid Park street track on July 6-8.