Red Bull unconcerned by FIA technical ruling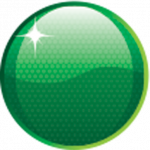 Red Bull Racing advisor Helmut Marko says his team will not be adversely affected by the FIA's clarification of the floor design regulations.
The teams have been informed that floors containing fully enclosed holes in-front of the rear wheels, such as that seen on the RB8s over the last three Grands Prix, are not consistent with the FIA's interpretation of the rules.
The issue was brought to a head in Monaco, where several teams, including the likes of Ferrari which runs holes that are thinly connected to the outer edge of the floor on its cars, questioned Red Bull's design.
The FIA's clarification read: "Following on from a number of discussions in Monaco, during which it became clear that certain misunderstandings existed, we feel it would be helpful to make our position clear with respect to the presence of a fully enclosed hole in any surface lying on the step plane.
"It has been argued that, as it is not explicitly stated that fully enclosed holes cannot be located in a surface lying on the step plane rearward of a line 450mm forward of the rear face of the cockpit template, then they may be located in such areas.
"We disagree with this view and consider it implicit that fully enclosed holes may not be located there."
According to Marko, Red Bull is not concerned by the decision.
"We had not planned to use this floor in Montreal anyway," said Marko of the situation.
"We had prepared a different configuration using a flat version of the floor. Therefore we do not need to modify the cars in Canada."
Red Bull drivers Sebastian Vettel and Mark Webber currently sit equal second in the standings after six races.