Jimmie Johnson wins at Dover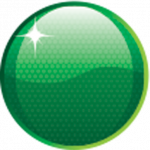 Jimmie Johnson has won the FedEx 400 benefiting Autism Speaks with a dominant performance at Dover.
The five-time NASCAR Sprint Cup Champion scored his second win of the year, 57th of his career, and seventh at Dover, to tie Richard Petty and Bobby Allison for most wins at the 'Monster Mile'.
Johnson led 289 of the 400 laps, including the final 76, on his way to victory lane ahead of Kevin Harvick and Mattt Kenseth.
"It was a team effort and obviously I had an amazing Lowe's Chevrolet today," said Johnson.
"I think the way we protected this win was pit road. Last week was hard on us, but this week our guys stepped up every time I was on pit road."
Australia's Marcos Ambrose recovered from a tough first half of the race to claim 10th place and improved one place in the standings to 19th.
"We were fighting for our life out here for Richard Petty Motorsports," said Ambrose.
"Top-10's have been hard to come by this year and I really wanted to get two top 10's for our company this weekend.
"As respectful as I can be to Biffle who is at the front of the championship battle, I didn't want to let him pass because I wanted a top-10. It was a good fight and that is what racing is all about."
Greg Biffle retained his series lead by one point over Kenseth finishing on the bumper of the Tasmanian.
Lap #9 had the season's biggest pile-up which involved 13 cars including the defending champion Tony Stewart and former F1 star Juan Pablo Montoya.
RESULTS : FedEx 400 benefiting Autism Speaks 
| | | | | | |
| --- | --- | --- | --- | --- | --- |
| FIN | DRIVER | MAKE | SPONSOR | LAPS | STATUS |
| 1 | Jimmie Johnson | Chevrolet | Lowe's Madagascar | 400 | Running |
| 2 | Kevin Harvick | Chevrolet | Jimmy Johns | 400 | Running |
| 3 | Matt Kenseth | Ford | Best Buy | 400 | Running |
| 4 | Dale Earnhardt Jr. | Chevrolet | AMP Energy / Diet Mtn. Dew / National Guard | 400 | Running |
| 5 | Clint Bowyer | Toyota | 5-hour Energy | 400 | Running |
| 6 | Aric Almirola | Ford | Jani-King / Smithfield | 400 | Running |
| 7 | Martin Truex Jr. | Toyota | NAPA Auto Parts | 400 | Running |
| 8 | Joey Logano | Toyota | The Home Depot | 400 | Running |
| 9 | Kasey Kahne | Chevrolet | HendrickCars.com | 400 | Running |
| 10 | Marcos Ambrose | Ford | Stanley | 400 | Running |
| 11 | Greg Biffle | Ford | 3M / Heilind (EMD) | 400 | Running |
| 12 | Brad Keselowski | Dodge | Miller Lite | 400 | Running |
| 13 | Jeff Gordon | Chevrolet | DuPont | 400 | Running |
| 14 | Mark Martin | Toyota | Aaron's Dream Machine | 400 | Running |
| 15 | Ryan Newman | Chevrolet | Quicken Loans | 400 | Running |
| 16 | AJ Allmendinger | Dodge | Shell / Pennzoil | 400 | Running |
| 17 | Paul Menard | Chevrolet | Menards / Pittsburgh Paints | 400 | Running |
| 18 | Denny Hamlin | Toyota | FedEx Freight / Autism Speaks | 400 | Running |
| 19 | Jamie McMurray | Chevrolet | Bass Pro Shops / Allstate | 400 | Running |
| 20 | Bobby Labonte | Toyota | Scott Products | 400 | Running |
| 21 | David Ragan | Ford | MHP / 8 Hour Alert | 398 | Running |
| 22 | Jeff Burton | Chevrolet | BB&T | 364 | In Pit |
| 23 | Travis Kvapil | Toyota | Burger King / Dr Pepper | 348 | Running |
| 24 | Kurt Busch | Chevrolet | Phoenix Construction Services | 338 | Running |
| 25 | Tony Stewart | Chevrolet | Mobil 1 / Office Depot | 331 | Running |
| 26 | Carl Edwards | Ford | Subway | 318 | Running |
| 27 | Regan Smith | Chevrolet | Furniture Row / CSX "Play it Safe" | 306 | Running |
| 28 | Juan Montoya | Chevrolet | Target | 296 | Running |
| 29 | Kyle Busch | Toyota | M&M's | 202 | Out of Race |
| 30 | Reed Sorenson | Ford | FAS Lane Racing | 124 | In Pit |
| 31 | David Reutimann | Chevrolet | Tommy Baldwin Racing | 110 | Out of Race |
| 32 | Dave Blaney | Chevrolet | Tommy Baldwin Racing | 65 | In Pit |
| 33 | David Stremme | Toyota | Inception Motorsports | 63 | In Pit |
| 34 | J.J. Yeley | Toyota | America Israel Racing / JPO Absorbents | 41 | In Pit |
| 35 | Stephen Leicht * | Chevrolet | Little Joes Autos.com | 29 | In Pit |
| 36 | Mike Bliss | Toyota | Humphrey Smith Racing | 23 | In Pit |
| 37 | Scott Riggs | Chevrolet | North Texas Pipe | 21 | In Pit |
| 38 | Landon Cassill | Toyota | Burger King / Dr Pepper | 9 | In Pit |
| 39 | Joe Nemechek | Toyota | AM / FM Energy Wood & Pellet Stoves | 9 | In Pit |
| 40 | David Gilliland | Ford | Autism Speaks | 9 | In Pit |
| 41 | Casey Mears | Ford | GEICO | 8 | In Pit |
| 42 | Michael McDowell | Ford | Phil Parsons Racing | 8 | In Pit |
| 43 | Scott Speed | Ford | Team Kyle / Koma Unwind | 8 | In Pit |
* Denotes Rookie
STANDINGS :  Race 13 of 36
| | | | |
| --- | --- | --- | --- |
| RANK | +/- | DRIVER | POINTS |
| 1 | — | Greg Biffle | 486 |
| 2 | — | Matt Kenseth | -1 |
| 3 | +1 | Dale Earnhardt Jr. | -10 |
| 4 | -1 | Denny Hamlin | -22 |
| 5 | — | Jimmie Johnson | -33 |
| 6 | — | Martin Truex Jr. | -45 |
| 7 | — | Kevin Harvick | -46 |
| 8 | +1 | Tony Stewart | -79 |
| 9 | -1 | Kyle Busch | -80 |
| 10 | +2 | Clint Bowyer | -81 |
| 11 | — | Brad Keselowski | -86 |
| 12 | -2 | Carl Edwards | -96 |
| 13 | — | Ryan Newman | -120 |
| 14 | +1 | Kasey Kahne | -121 |
| 15 | -1 | Paul Menard | -122 |
| 16 | — | Joey Logano | -136 |
| 17 | +2 | Aric Almirola | -157 |
| 18 | -1 | Jeff Burton | -164 |
| 19 | +1 | Marcos Ambrose | -165 |
| 20 | -2 | Juan Montoya | -174 |
| 21 | +1 | Jeff Gordon | -175 |
| 22 | -1 | Jamie McMurray | -175 |
| 23 | +1 | AJ Allmendinger | -194 |
| 24 | +2 | Mark Martin | -203 |
| 25 | -2 | Regan Smith | -204 |
| 26 | -1 | Kurt Busch | -211 |
| 27 | — | Bobby Labonte | -220 |
| 28 | — | Casey Mears | -252 |
| 29 | +1 | David Ragan | -264 |
| 30 | -1 | David Gilliland | -280 |
| 31 | — | Landon Cassill | -299 |
| 32 | — | Travis Kvapil | -302 |
| 33 | — | David Reutimann | -311 |
| 34 | — | Dave Blaney | -313 |
| 35 | — | David Stremme | -383 |
| 36 | — | J.J. Yeley | -396 |
| 37 | +1 | Michael McDowell | -419 |
| 38 | -1 | Brian Vickers | -420 |
| 39 | — | Brendan Gaughan | -436 |
| 40 | — | Ken Schrader | -439 |
| 41 | — | Terry Labonte | -444 |
| 42 | — | Tony Raines | -445 |
| 43 | — | Josh Wise* | -445 |
| 44 | — | Michael Waltrip | -460 |
| 45 | — | Stephen Leicht* | -463 |
| 46 | +1 | Scott Riggs | -466 |
| 47 | -1 | Hermie Sadler | -473 |
| 48 | — | Scott Speed | -474 |
| 49 | — | Bill Elliott | -479 |
| 50 | — | Robby Gordon | -480 |
| 51 | — | Trevor Bayne | -486 |
| 52 | — | Sam Hornish Jr. | -486 |
| 53 | — | Ricky Stenhouse Jr. | -486 |
| 54 | — | Mike Bliss | -486 |
| 55 | — | Robert Richardson Jr. | -486 |
| 56 | — | Elliott Sadler | -486 |
| 57 | +1 | Joe Nemechek | -486 |
| 58 | -1 | Reed Sorenson | -486 |
| 59 | — | Danica Patrick | -486 |
| 60 | — | T.J. Bell | -486 |
| 61 | — | Cole Whitt | -486 |
| 62 | — | Mike Skinner | -486 |
| 63 | — | Timmy Hill | -486 |
| 64 | — | Tim Andrews | -486 |
| 65 | — | Jeff Green | -486 |
| 66 | — | Stacy Compton | -486 |
| 67 | — | Mike Wallace | -486 |
| 68 | — | Kenny Wallace | -486 |