McLaughlin wins Race 2 as McIntyre takes series lead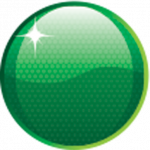 John McIntyre has jumped into the lead of the V8 SuperTourers Sprint Series with just one race to go after a dramatic morning at the Mike Pero 250 at Hampton Downs.
In a race peppered by Safety Car periods, Scott McLaughlin emerged to take his second straight win, adding to his win yesterday.
McLaughlin made solid passes on both Jonny Reid and early leader Andy Booth, and at each restart, was able to take a usable margin that prevented Booth from making a serious attempt for the lead.
Reid was holding third and looking likely to increase his points tally before gearbox gremlins struck and forced him to a dramatic halt just shy of the pit lane entry. This brought out a Safety Car, but more significantly, allowed McIntyre to leapfrog Reid in the race and the points.
After high expectations, it was a disappointing race for International Motorsport. Reid's team-mate Ant Pedersen flat-spotted a front tyre early on and pitted for a replacement during the first Safety Car, brought out for a Steven Richards spin. The crew ran out of time to get the wheel changed before the field came round and he re-joined one lap in arrears.
Booth had a good race in the AV8 Woodstock Holden and re-affirmed his pace at the North Waikato circuit. With regular Safety Car periods helping protect his rear tyres, he was a constant threat to the leader and always looks assured in second place.
On a good morning for AV8, Andre Heimgartner proved competitive, holding third in the Pink Batts/Superlux Holden until the latter stages of the race when McIntyre muscled his way through and into third position. Fourth was the best result in the championship so far for the youngster.
Greg Murphy took fifth, ahead of Andy Knight, Craig Baird, Daniel Gaunt in the new Tasman Motorsports Ford Falcon, Eddie Bell and Kayne Scott.
With one race to go on this afternoon, McIntyre leads the table with 1911 points, 60 ahead of Reid on 1851.
Results, Race 2 
Pos
No.
Name
Laps
Total time
Diff
Best time
In lap
Best speed
1
93
Scott McLaughlin
25
31:53.977
1:04.368
6
147.092
2
23
Andy Booth
25
31:54.661
0.684
1:04.560
25
146.654
3
47
John McIntyre
25
31:55.899
1.922
1:04.936
25
145.805
4
22
Andre Heimgartner
25
31:56.402
2.425
1:04.865
12
145.965
5
51
Greg Murphy
25
31:57.795
3.818
1:05.309
12
144.972
6
5
Andy Knight
25
31:59.082
5.105
1:05.149
24
145.328
7
27
Craig Baird
25
31:59.957
5.980
1:05.287
12
145.021
8
31
Daniel Gaunt
25
32:00.114
6.137
1:05.090
14
145.460
9
69
Eddie Bell
25
32:01.300
7.323
1:05.669
5
144.178
10
99
Kayne Scott
25
32:03.489
9.512
1:05.366
11
144.846
11
12
Geoff Emery
25
32:04.036
10.059
1:05.757
12
143.985
12
15
Paul Manuell
25
32:14.506
20.529
1:05.167
25
145.288
13
247
Angus Fogg
25
32:18.323
24.346
1:05.396
13
144.779
14
96
Ant Pedersen
24
32:00.496
1 Lap
1:05.201
11
145.212
15
556
Steven Richards
24
32:04.497
4.001
1:05.641
4
144.239
Not classified (75% = 19 Laps)
16
2
Jonny Reid
12
15:19.531
13 Laps
1:04.793
12
146.127
17
10
Richard Moore
5
6:20.997
20 Laps
1:08.334
4
138.555