Mark Martin on pole at the Monster Mile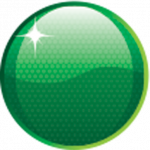 Mark Martin has once again proved age is no barrier taking his third pole position of the 2012 NASCAR Sprint Cup season, the FedEx 400 at Dover International Speedway.
The 53 year-old was the last driver to make a qualifying attempt and he ran just 0.005 of-a-second faster than Jimmie Johnson.
The Coors Light pole award was Martin's fifth at Dover and the 54th of his career, eighth most all-time.
"I'll never do that again," said Martin.
"I anticipated the car being loose, but I didn't ask [crew chief] Rodney [Childers] if he tightened it up. I knew the conditions were looser than they were in our mock qualifying run [Friday], and I didn't want to ask him because I didn't want to be concerned.
"I knew that I only had to make it one mile without wrecking, and I was going to drive to the limit and slightly beyond, and I felt like I did that. I wouldn't want to do that again. But I couldn't sit on these poles without the fastest race car, and MWR [Michael Waltrip Racing] and Rodney Childers in particular and the guys on our team are doing that."
Ryan Newman (158.235 mph) qualified third, followed by Clint Bowyer (158.047 mph) and Matt Kenseth (157.985 mph). Kevin Harvick, series leader Greg Biffle, Kyle Busch, Kurt Busch and Denny Hamlin will start from positions six through 10, respectively.
Australia's Marcos Ambrose will start 21st.
RACE LINEUP : FedEx 400 benefiting Autism Speaks – Dover International Speedway
| | | | | | |
| --- | --- | --- | --- | --- | --- |
| POS | DRIVER | MAKE | SPONSOR | SPEED | TIME |
| 1 | Mark Martin | Toyota | Aaron's Dream Machine | 158.297 | 22.742 |
| 2 | Jimmie Johnson | Chevrolet | Lowe's Madagascar | 158.263 | -0.005 |
| 3 | Ryan Newman | Chevrolet | Quicken Loans | 158.235 | -0.009 |
| 4 | Clint Bowyer | Toyota | 5-hour Energy | 158.047 | -0.036 |
| 5 | Matt Kenseth | Ford | Best Buy | 157.985 | -0.045 |
| 6 | Kevin Harvick | Chevrolet | Jimmy Johns | 157.867 | -0.062 |
| 7 | Greg Biffle | Ford | 3M / Heilind (EMD) | 157.839 | -0.066 |
| 8 | Kyle Busch | Toyota | M&M's | 157.839 | -0.066 |
| 9 | Kurt Busch | Chevrolet | Phoenix Construction Services | 157.611 | -0.099 |
| 10 | Denny Hamlin | Toyota | FedEx Freight / Autism Speaks | 157.549 | -0.108 |
| 11 | Joey Logano | Toyota | The Home Depot | 157.542 | -0.109 |
| 12 | Aric Almirola | Ford | Jani-King / Smithfield | 157.494 | -0.116 |
| 13 | Kasey Kahne | Chevrolet | HendrickCars.com | 157.418 | -0.127 |
| 14 | Jeff Gordon | Chevrolet | DuPont | 157.405 | -0.129 |
| 15 | Jeff Burton | Chevrolet | BB&T | 157.363 | -0.135 |
| 16 | Brad Keselowski | Dodge | Miller Lite | 157.343 | -0.138 |
| 17 | Dale Earnhardt Jr. | Chevrolet | AMP Energy / Diet Mtn. Dew / National Guard | 157.329 | -0.140 |
| 18 | Martin Truex Jr. | Toyota | NAPA Auto Parts | 157.178 | -0.162 |
| 19 | Carl Edwards | Ford | Subway | 157.061 | -0.179 |
| 20 | Paul Menard | Chevrolet | Menards / Pittsburgh Paints | 156.822 | -0.214 |
| 21 | Marcos Ambrose | Ford | Stanley | 156.822 | -0.214 |
| 22 | Bobby Labonte | Toyota | Scott Products | 156.781 | -0.220 |
| 23 | AJ Allmendinger | Dodge | Shell / Pennzoil | 156.637 | -0.241 |
| 24 | Jamie McMurray | Chevrolet | Bass Pro Shops / Allstate | 156.563 | -0.252 |
| 25 | Scott Speed | Ford | Team Kyle / Koma Unwind | 156.488 | -0.263 |
| 26 | Regan Smith | Chevrolet | Furniture Row / CSX "Play it Safe" | 156.460 | -0.267 |
| 27 | Landon Cassill | Toyota | Burger King / Dr Pepper | 156.270 | -0.295 |
| 28 | David Ragan | Ford | MHP / 8 Hour Alert | 156.216 | -0.303 |
| 29 | Tony Stewart | Chevrolet | Mobil 1 / Office Depot | 156.121 | -0.317 |
| 30 | David Gilliland | Ford | Autism Speaks | 155.723 | -0.376 |
| 31 | Juan Montoya | Chevrolet | Target | 155.676 | -0.383 |
| 32 | David Stremme | Toyota | Inception Motorsports | 155.266 | -0.444 |
| 33 | Michael McDowell | Ford | Phil Parsons Racing | 154.912 | -0.497 |
| 34 | J.J. Yeley | Toyota | America Israel Racing / JPO Absorbents | 154.672 | -0.533 |
| 35 | Joe Nemechek | Toyota | AM / FM Energy Wood & Pellet Stoves | 154.559 | -0.550 |
| 36 | Mike Bliss | Toyota | Humphrey Smith Racing | 154.559 | -0.550 |
| 37 | Stephen Leicht* | Chevrolet | Little Joes Autos.com | 154.480 | -0.562 |
| 38 | Reed Sorenson | Ford | FAS Lane Racing | 154.096 | -0.620 |
| 39 | David Reutimann | Chevrolet | Tommy Baldwin Racing | 154.024 | -0.631 |
| 40 | Casey Mears+ | Ford | GEICO | 153.866 | -0.655 |
| 41 | Dave Blaney+ | Chevrolet | Tommy Baldwin Racing | 153.702 | -0.680 |
| 42 | Travis Kvapil+ | Toyota | Burger King / Dr Pepper | 153.584 | -0.698 |
| 43 | Scott Riggs | Chevrolet | North Texas Pipe | 154.480 | -0.562 |
| DNQ | Josh Wise* | Ford | MDS Transport | 154.288 | -0.591 |
| DNQ | Cole Whitt | Chevrolet | Turn One Racing | 154.242 | -0.598 |
+ Set by Owner Points
* Denotes Rookie