John McIntyre wins V8 SuperTourers sprint title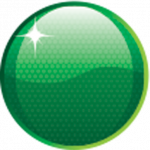 John McIntyre overcame poor handling in the third race of the Mike Pero 250 to do just enough to win V8 SuperTourers Sprint Series title – by just two points from Jonny Reid.
Reid started way down the grid after his retirement in the second race. A gearbox change on his Herald Driven-backed International Motorsport Ford Falcon V8ST was completed in time for him to take the start, and he fought his way up to fourth, while McIntyre could only manage eighth.
The title was almost Reids, as McIntyre fought off the advances of Paul Manuell over the last lap. McIntyre, driving his Blackwoods Paykel Ford Falcon, finished just 0.2s ahead of the M3 Racing driver. The result means that McIntyre has completed the opening four 'sprint' rounds of the series on 2021 points, just two clear of Jonny Reid.
The category now heads into its winter break before the final three rounds of the series are contested in a two-driver 'endurance race' format.
While all eyes were on McIntyre and Reid in the midfield, Scott McLaughlin fought back from another slow getaway to win the third and final race in style – completing a clean sweep of pole positions, wins and fastest laps for MPC Team Supercheap over the Mike Pero 250 weekend.
The result was in stark contrast to the opening three rounds of the series after McLaughlin and the MPC team had endured persistent engine problems. At the last round at Manfeild, the problem was so bad that the team withdrew both of its entries.
However, it was a different, more competitive McLaughlin at Hampton Downs.
Andy Booth finished second for the third time, but was at his most competitive in Race 3. He looked set to take his maiden win in the V8 SuperTourer category after an electrifying first two laps in the AV8 Motorsport Woodstock Holden. But it was not to be. Debris repeatedly brought out Safety Cars, and on more than one occasion, a race-winning lead evaporated.
"I never want to see another safety car in my life," he said afterwards.
Second for the round was nevertheless a series best, and like MPC Supercheap, AV8 could take a lot of satisfaction from the manner in which they bounced back after a disastrous round at Manfeild.
Greg Murphy finished a lonely third ahead of Reid, Andrew Heimgartner, Ant Pedersen, Andy Knight, McIntyre, Manuell and Steve Richards rounding out the top 10.
The next round of the V8 SuperTourers Series will be held at Taupo on September 1-2.
Result, Race 3 
Pos
No.
Name
Laps
Total time
Diff
Best time
In lap
Best speed
1
93
Scott McLaughlin
35
41:40.604
1:04.504
16
146.782
2
23
Andy Booth
35
41:41.472
0.868
1:04.518
15
146.750
3
51
Greg Murphy
35
41:42.554
1.950
1:04.626
20
146.505
4
2
Jonny Reid
35
41:43.741
3.137
1:04.891
23
145.906
5
22
Andre Heimgartner
35
41:45.177
4.573
1:04.959
23
145.753
6
96
Ant Pedersen
35
41:45.579
4.975
1:05.001
20
145.659
7
5
Andy Knight
35
41:45.961
5.357
1:04.987
15
145.691
8
47
John McIntyre
35
41:48.203
7.599
1:05.128
19
145.375
9
15
Paul Manuell
35
41:48.232
7.628
1:05.053
11
145.543
10
556
Steven Richards
35
41:48.497
7.893
1:05.101
29
145.436
11
31
Daniel Gaunt
35
41:49.479
8.875
1:05.503
21
144.543
12
12
Geoff Emery
35
41:51.150
10.546
1:05.518
22
144.510
13
10
Richard Moore
35
41:51.533
10.929
1:05.082
10
145.478
14
247
Angus Fogg
35
41:52.087
11.483
1:05.653
29
144.213
Not classified (75% = 27 Laps)
15
69
Eddie Bell
9
22:56.797
26 Laps
1:05.877
8
143.722
16
27
Craig Baird
6
8:30.449
29 Laps
1:06.857
6
141.616
17
99
Kayne Scott
1
1:10.440
34 Laps
1:08.727
1
137.762
Round 4 Top Five
1. McLaughlin 720 points
2. Booth 567 points
3. Murphy 463 points
4. McIntyre 403 points
5. Heimgartner 393 points
Championship Overall after four rounds (plus Sprint Championship final positions)
1. John McIntyre – 2021 points
2. Jonny Reid – 2019
3. Greg Murphy – 1742
4. Andy Booth – 1651
5. Kayne Scott – 1498
6. Ant Pedersen – 1468
7. Scott McLaughlin – 1375
8. Andy Knight – 1277
9. Craig Baird – 1259
10.Steve Richards – 1226
11.Andre Heimgartner – 1198
12.Eddie Bell – 1039
13.Paul Manuell – 971
14.Richard Moore – 782
15.Fabien Coulthard – 757
16.Geoff Emery – 639
17.Colin Corkery – 293
18.Daniel Gaunt – 227
19.Angus Fogg – 170