Cameron Donald second in Isle of Man TT opener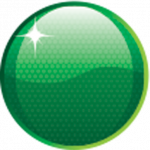 Australia's Cameron Donald has finished runner-up to John McGuinness in the opening Superbike race of the Isle of Man TT race week.
The six lap race covered 364 kilometres of the famous Mountain course around the Island in the Irish Sea.
McGuinness won his 18th TT with victory in the Dainese Superbike race after the Honda rider overcame an early challenge from Donald. He was helped by two incredibly slick pit stops and extended his lead of six seconds at half race distance to 18 seconds. He was able to ease off slightly on the final lap to take the chequered flag by 14 second to record his seventh Superbike/Formula One race win at the famed event.
"I got stuck in from the start and when I saw that Cameron was in front of me at the end of lap one I just knew I needed to dig deep," said McGuinness.
"Our crew in the pits are fantastic – they seem to have a magic wand that gets me out of there five seconds faster than anyone else so this is big credit to them. To compete in the TT and to finish a TT is incredible; to win one is amazing but to win 18, well I'm just lost for words."
Donald put in his first 130mph+ laps to take second and New Zealand's Bruce Anstey came home third to make it a Honda 1-2-3, after Guy Martin faded in the second half of the race with rear tyre problems.
"It was a shame I couldn't push John to the end but I'm very proud to have finished second," said Donald.
"I got a great start and it was close early on but once John got a bit of a buffer on me, he was able to continually stretch his advantage. The last two laps weren't as good for me but I rode smart and safe and I'm very happy with how the bike went."
The Isle of Man TT continues through to Friday with another five major races, including the Senior TT which closes out the event.