McLaughlin turns pole into victory at Hampton Downs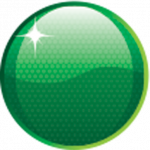 Queensland-based driver Scott McLaughlin has taken his first V8 SuperTourers victory in the Mike Pero 250 at Hampton Downs today.
After taking pole earlier in the day, the Supercheap Auto Commodore driver lead all bar one of the race's 20 laps after making a small error on the first lap. He recovered to take a convincing race win, setting the fastest lap time of the race.
Andy Booth took advantage of McLaughlin's nervous start and led the opening lap, before McLaughlin executed a pass on Lap 2 for a lead that he would not surrender.
Booth finished a solid second, holding off a fast finishing Jonny Reid, who banked a bunch of points towards his title lead.
Local hero Greg Murphy fought back from a poor qualifying session to take fourth, while John McIntyre was fifth, despite a last lap clash with Andy Knight. Knight fell down the order finished the race in ninth place.
Kayne Scott finished sixth ahead of Paul Manuell, Andre Heimgartner, Knight and Steven Richards.
Debutants Angus Fogg and Daniel Gaunt ran together in the race before contact spun Foggy to the back of the grid and earned Gaunt a drive through penalty in the Tasman Motorsports car. They brought up the rear of the field in 13th and 14th.
Races 2 and 3 will be held at Hampton Downs tomorrow.
Results, Race 1 
Pos
No.
Name
Laps
Total time
Diff
Best time
In lap
Best speed
1
93
Scott McLaughlin
20
21:40.491
1:04.232
7
147.403
2
23
Andy Booth
20
21:43.209
2.718
1:04.521
7
146.743
3
2
Jonny Reid
20
21:44.110
3.619
1:04.549
14
146.679
4
51
Greg Murphy
20
21:45.848
5.357
1:04.581
4
146.607
5
47
John McIntyre
20
21:53.583
13.092
1:04.937
10
145.803
6
99
Kayne Scott
20
21:55.908
15.417
1:04.847
9
146.005
7
15
Paul Manuell
20
21:56.108
15.617
1:04.905
7
145.875
8
22
Andre Heimgartner
20
21:56.370
15.879
1:04.934
9
145.810
9
5
Andy Knight
20
22:00.120
19.629
1:04.790
11
146.134
10
556
Steven Richards
20
22:00.479
19.988
1:04.678
18
146.387
11
69
Eddie Bell
20
22:04.372
23.881
1:05.130
5
145.371
12
12
Geoff Emery
20
22:04.918
24.427
1:04.979
18
145.709
13
247
Angus Fogg
20
22:24.078
43.587
1:05.159
4
145.306
14
31
Daniel Gaunt
20
22:27.383
46.892
1:04.860
20
145.976
Not classified (75% = 15 Laps)
15
96
Ant Pedersen
11
12:03.400
9 Laps
1:04.672
9
146.400
16
10
Richard Moore
0
4.240
20 Laps
–:–:–.—
0
–
17
27
Craig Baird
0
4.532
0.292
–:–:–.—
0
–