Lorenzo sets scorching Barcelona practice pace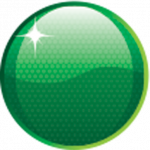 Jorge Lorenzo has set the fastest ever motorcycle lap of the Barcelona circuit during the opening day of running ahead of this weekend's Catalan Grand Prix.
Lorenzo clocked a best time of 1:42.10s during the second of two practice sessions.
Alvaro Bautista joined his fellow Spaniard in lapping below the previous practice lap record to end the day just 0.21s adrift in second place.
Cal Crutchlow and Andrea Dovizioso were third and fourth respectively after an encouraging afternoon for the Tech 3 Yamaha squad.
The Practice 2 top 10 was completed by Hector Barbera, Ben Spies, Dani Pedrosa, Stefan Bradl, Nicky Hayden and Casey Stoner.
Stoner was surprisingly off-the-pace in the second session having earlier topped the sheets in Practice 1.
Aspar Aprillia pair Randy de Puniet and Aleix Espargaro proved the class of the CRT riders in both sessions, with the former on top in Practice 1 and the latter fastest in Practice 2.
Lorenzo heads Stoner by eight points at the top of the championship standings heading into this weekend's fifth race of the season.
See below for the full Practice 2 result
| | | | | | |
| --- | --- | --- | --- | --- | --- |
| Pos. | Rider | Team | Bike | Time | Gap 1st/Prev. |
| 1 | Jorge LORENZO | Yamaha Factory Racing | Yamaha | 1'42.099 | |
| 2 | Alvaro BAUTISTA | San Carlo Honda Gresini | Honda | 1'42.306 | 0.207 / 0.207 |
| 3 | Cal CRUTCHLOW | Monster Yamaha Tech 3 | Yamaha | 1'42.447 | 0.348 / 0.141 |
| 4 | Andrea DOVIZIOSO | Monster Yamaha Tech 3 | Yamaha | 1'42.592 | 0.493 / 0.145 |
| 5 | Hector BARBERA | Pramac Racing Team | Ducati | 1'42.639 | 0.540 / 0.047 |
| 6 | Ben SPIES | Yamaha Factory Racing | Yamaha | 1'42.802 | 0.703 / 0.163 |
| 7 | Dani PEDROSA | Repsol Honda Team | Honda | 1'42.870 | 0.771 / 0.068 |
| 8 | Stefan BRADL | LCR Honda MotoGP | Honda | 1'42.943 | 0.844 / 0.073 |
| 9 | Nicky HAYDEN | Ducati Team | Ducati | 1'43.057 | 0.958 / 0.114 |
| 10 | Casey STONER | Repsol Honda Team | Honda | 1'43.134 | 1.035 / 0.077 |
| 11 | Karel ABRAHAM | Cardion AB Motoracing | Ducati | 1'43.341 | 1.242 / 0.207 |
| 12 | Valentino ROSSI | Ducati Team | Ducati | 1'43.538 | 1.439 / 0.197 |
| 13 | Aleix ESPARGARO | Power Electronics Aspar | ART | 1'44.738 | 2.639 / 1.200 |
| 14 | Randy DE PUNIET | Power Electronics Aspar | ART | 1'44.771 | 2.672 / 0.033 |
| 15 | Michele PIRRO | San Carlo Honda Gresini | FTR | 1'45.631 | 3.532 / 0.860 |
| 16 | Colin EDWARDS | NGM Mobile Forward Racing | Suter | 1'45.868 | 3.769 / 0.237 |
| 17 | Yonny HERNANDEZ | Avintia Blusens | BQR | 1'46.450 | 4.351 / 0.582 |
| 18 | Ivan SILVA | Avintia Blusens | BQR | 1'46.500 | 4.401 / 0.050 |
| 19 | Mattia PASINI | Speed Master | ART | 1'46.503 | 4.404 / 0.003 |
| 20 | James ELLISON | Paul Bird Motorsport | ART | 1'46.836 | 4.737 / 0.333 |
| 21 | Danilo PETRUCCI | Came IodaRacing Project | Ioda | 1'47.436 | 5.337 / 0.600 |
See below for the full Practice 1 result
| | | | | | |
| --- | --- | --- | --- | --- | --- |
| Pos. | Rider | Team | Bike | Time | Gap 1st/Prev. |
| 1 | Casey STONER | Repsol Honda Team | Honda | 1'42.775 | |
| 2 | Dani PEDROSA | Repsol Honda Team | Honda | 1'42.875 | 0.100 / 0.100 |
| 3 | Jorge LORENZO | Yamaha Factory Racing | Yamaha | 1'43.008 | 0.233 / 0.133 |
| 4 | Cal CRUTCHLOW | Monster Yamaha Tech 3 | Yamaha | 1'43.182 | 0.407 / 0.174 |
| 5 | Ben SPIES | Yamaha Factory Racing | Yamaha | 1'43.191 | 0.416 / 0.009 |
| 6 | Stefan BRADL | LCR Honda MotoGP | Honda | 1'43.245 | 0.470 / 0.054 |
| 7 | Nicky HAYDEN | Ducati Team | Ducati | 1'43.246 | 0.471 / 0.001 |
| 8 | Karel ABRAHAM | Cardion AB Motoracing | Ducati | 1'43.315 | 0.540 / 0.069 |
| 9 | Andrea DOVIZIOSO | Monster Yamaha Tech 3 | Yamaha | 1'43.371 | 0.596 / 0.056 |
| 10 | Alvaro BAUTISTA | San Carlo Honda Gresini | Honda | 1'43.493 | 0.718 / 0.122 |
| 11 | Valentino ROSSI | Ducati Team | Ducati | 1'43.537 | 0.762 / 0.044 |
| 12 | Hector BARBERA | Pramac Racing Team | Ducati | 1'43.624 | 0.849 / 0.087 |
| 13 | Randy DE PUNIET | Power Electronics Aspar | ART | 1'44.915 | 2.140 / 1.291 |
| 14 | Aleix ESPARGARO | Power Electronics Aspar | ART | 1'45.281 | 2.506 / 0.366 |
| 15 | Michele PIRRO | San Carlo Honda Gresini | FTR | 1'45.939 | 3.164 / 0.658 |
| 16 | Mattia PASINI | Speed Master | ART | 1'46.234 | 3.459 / 0.295 |
| 17 | Colin EDWARDS | NGM Mobile Forward Racing | Suter | 1'46.748 | 3.973 / 0.514 |
| 18 | Ivan SILVA | Avintia Blusens | BQR | 1'46.848 | 4.073 / 0.100 |
| 19 | James ELLISON | Paul Bird Motorsport | ART | 1'46.908 | 4.133 / 0.060 |
| 20 | Danilo PETRUCCI | Came IodaRacing Project | Ioda | 1'47.149 | 4.374 / 0.241 |
| 21 | Yonny HERNANDEZ | Avintia Blusens | BQR | 1'47.181 | 4.406 / 0.032 |