Bugden takes weather-affected pole at Queensland Raceway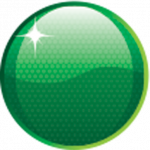 Brisbane rider Robbie Bugden has secured a hard-fought QBE Australian Superbike Championship pole position during a rain-affected day of qualifying at Queensland Raceway.
The Team Volvo Group Suzuki rider registered his best time, a 1m09.646s, 16 laps into an 18-lap stint during the day's first 30-minute qualifying session.
Bugden's time would remain the benchmark during the afternoon session, where riders lapped some eight seconds off the pace on a damp track.
The dark clouds that had been looming opened minutes prior to the QBE Superpole, forcing the cancellation of the session.
Admitting that the flying lap Superpole wasn't his forte, Bugden was pleased to snare the top spot having led a number of provisional qualifying sessions in the past.
"I'm really happy for the team because we've had a bit of an up and down season," said Bugden.
"We've been quickest qualifier going into Superpole a few times but the single lap style doesn't suit me and I've never been able to put together that perfect lap.
"Both of my quick laps had mistakes in them so if it's dry tomorrow then we've got some speed up our sleeves still.
"I'm feeling confident about the races whether the track is wet or dry – we've got a good setting for both and I'm looking forward to running at the front."
Fellow Brisbane racer Ben Attard slotted his Suzuki into second place on the grid, his best-ever Superbike qualifying performance.
Attard ranged in on Bugden in the closing stages of the first session, finishing just 0.023s shy of the top spot after 17 laps.
"It was tough to miss out on pole by such a small amount but I'm definitely feeling much more confident on the bike," said Attard.
"We've made some changes since Phillip Island and definitely thought about how to change the bike to suit my style.
"It's made a big difference and I can't thank the team enough for sticking by me, hopefully we've got the hard times out of the way now.
"It doesn't bother me if it's wet or dry tomorrow – I feel confident on the bike and I just want to race."
Team Honda's Wayne Maxwell fit in 19 laps this morning, the most of any rider, to set the third-quickest time.
He will line up alongside yesterday's pacesetter, Procon Maxima BMW's Glenn Allerton, on the front row of the grid for both 17-lap races.
Championship leader Josh Waters missed a front row start for the first time in his Superbike career following a crash in qualifying.
Waters selected a false neutral and ran wide at turn 4, forced to tip his bike over early to avoid the tyre wall.
His crew made some hasty repairs and had him back on track quickly but he couldn't make up the time required to secure a front row berth.
Honda's Jamie Stauffer, Suzuki riders Scott Charlton and Ben Henry, Friday pacesetter Linden Magee and Glenn Scott rounded out the top 10.