New livery launches Lucky 7 NASCAR promotion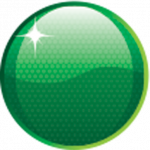 The all new livery of Tim Slade's Lucky 7 Ford Falcon coincides with the launch of Lucky 7's national 'Buy 2 Fly' promotion, which has been launched today.
The 'Buy 2 Fly' promotion is a national initiative which rewards consumers who shop at Lucky 7 convenience stores.
Specially marked 'Buy 2 Fly' game cards are available in-store and they can also download it on Speedcafe.com.
When customers buy the products on the card they will receive one stamp for every product purchased.
The brands include; Kettle 90g range, Coca Cola 600ml range, Mars 2 pack range, 500ml V Energy drink, the Mentos Aqua Kiss 3D range, 150g Pringles, Mrs Mac's 175g giant sausage roll, 500ml Lipton Ice Tea, Magnum ice creams, 500ml Ice Break, Cadbury's 40-55g chocolate range, Vodafone's $2 sim card and 175g Smiths Crisps.
Once the card is full, visit Speedcafe.com, register your details and you will go in the draw to win a trip for two to the 2012 Texas NASCAR event and $5000 spending money. There are also 10 Lucky 7 Racing consolation packs up for grabs.
"Firstly, I love the new look livery, the Lucky 7 NASCAR design will really stand out on the track, I can't wait to get to Darwin to show it off," said Slade.
"It's also great to have Lucky 7 use the racing programme to engage their stores and the consumer in such a unique way.
"The Buy to Fly promotion is pretty cool; purchase a drink and a packet of chips and you could be heading to America to watch live NASCAR in Texas.
"I am sure everyone will get behind the Buy to Fly promotion, who wouldn't want to win this fantastic prize?"
Customers can enter as many times as they like, with one fully stamped game card regarded as one valid entry.
The 'Buy 2 Fly' promotion starts on June 1 and finishes on July 31. The first valid entry drawn will win the NASCAR prize. Presented by BAM Tours, the winners will depart for Texas on Wednesday, October 31, and return on Wednesday, November 7.
Click on the Lucky 7 skin on Speedcafe.com for full terms and conditions.