Mikko Hirvonen in big testing accident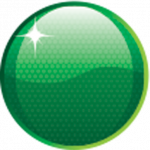 Citroen factory driver Mikko Hirvonen and co-driver Jarmo Lehtinen have been involved in a high-speed rally testing accident in Italy.
The crash was caught on video with eyewitnesses just metres away from the DS3 WRC when it clipped a bank and rolled into a surrounding paddock in Tuscany.
Hirvoenen, who sits second in the championship behind team-mate Sebastien Loeb, was taken to hospital along with Lehtinen for tests but both have been given the all-clear.
The test was part of preparations for the upcoming Rally New Zealand and occurred just after lunch. Due to restrictions on testing for the long-haul rallies, only a pre-event shakedown is permitted on events such as New Zealand and Argentina.
"Mikko rolled a lot of times, the accident was high-speed," said a Citroen spokesperson.
"The most important thing is that Mikko and Jarmo are both OK. They are back at the hotel tonight. The test is finished."
Loeb completed his one-day test yesterday.
Rally New Zealand gets underway from Auckland on 21 June.
Here is the video of the accident