McIntyre signs Kiwi International for V8ST enduros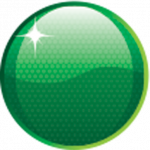 Jono Lester will team up with John McIntyre in V8 SuperTourers' three-round endurance race series.
Lester competed in the Toyota Racing Series earlier this year before taking on a new challenge of sportscars in Japan. Now, he is heading home to drive alongside McIntyre in one of the leading V8 SuperTourer entries.
Lester will get his first taste of McIntyre's V8 SuperTourer today, driving his Ford Falcon at Hampton Downs in the two-hour practice session ahead of this weekend's fourth round of the series – the final 'sprint' round.
McIntyre is thrilled to have the secured the services of the 22-year-old.
"Jono Lester is the perfect partner for me in the #47 JMR Falcon – he's a talented Kiwi on the rise," said McIntyre.
"As a teenager, he won races, rounds and pole positions in the New Zealand Porsche GT3 Cup and then went onto be fifth fastest in 2010 Porsche Supercup world final at Monza in Italy. This year he has been chosen to drive a 6.2-litre 600 hp V8 Mercedes Benz SLS in the Super Taikyu endurance series in Japan. So for me he clearly has the raw speed we require and now he is getting high level experience in Japan to compliment his speed. It's an easy choice."
Lester says he is excited by McIntyre's invitation to join him as the team's enduro driver.
"John runs, in my opinion, the best operation in the championship, on and off the track, and he is totally professional about his motor racing," says Lester, who lives in central Auckland and hails from Manawatu.
"To partner John, whom I rate very highly, is such a wonderful opportunity for me."
Lester says the endurance racing experience he's presently gaining in Japan is proving invaluable.
"The six-round Super Taikyu endurance series features three to four hour long races with a field of 45 cars of all speeds and marques, and the key to winning comes just as much down to traffic handling as raw speed," said Lester.
"All of the FIA GT3-spec cars in the class I contest feature at least one former Super GT 300 and 500 championship winner in their driver line-up, so there are some really competitive benchmarks here."
The V8SuperTourer endurance races will be held at Taupo Motorsport Park in September, followed by a 500km race at Pukekohe Park Raceway and the season finale at Ruapuna on the final weekend of November.