Corkery Falcon to miss Hampton Downs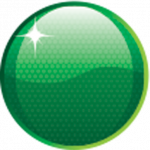 Colin Corkery will miss the fourth round of the 2012 V8 SuperTourers Series at Hampton Downs this weekend as the Racing Projects crew continues to fix the damage sustained to his Falcon at Manfeild.
The #66 Koba Batteries Ford Falcon suffered major contact with the inside wall on the front-straight during the second of three races at Manfeild after a touch from the Holden of Andre Heimgartner.
Having initially been optimistic of returning to the track for this weekend's round, team principal Nigel Barclay says that parts supply delays have kept his entry on the sidelines.
"It's a real shame we won't be able to make it, but unfortunately getting all the parts together took longer than we anticipated, and time just ran out on us to get finished for this weekend's round," said Barclay.
"We want to get the car 100% right in time for the final three rounds after the winter break, so now we will focus on getting in some quality seat time in the meantime."
Sydney-based Corkery, who has previous experience in Australian categories including the V8 Utes and V8 Supercars Development Series, says he's now focussed on the three endurance races that'll end the inaugural SuperTourers season.
"It's really disappointing we won't be lining up this weekend," said Corkery.
"Just when we were getting on top of the car and had some pace we have been dealt this setback.
"On the positive we are now fully focused on the final enduro rounds and I'm really excited and confident for the end of season."
Corkery's withdrawal leaves the field for this weekend at 17 cars, with Tasman Motorsports (Daniel Gaunt) and Angus Fogg Racing (Angus Fogg) both debuting new cars at the North Island venue.
A two hour opening practice session is scheduled to kick-off at 1300 local time today.
The category's prototype car is once again set to run in the Friday session, with former NZV8 racer Simon Evans expected to step behind the wheel.