Communications manager resigns from V8 Supercars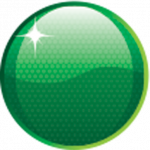 V8 Supercars Australia's general manager of communications Sam Heard has resigned from his position.
Heard, who formerly held a position for 11 years at Network Ten, has decided to move back to the United States where he lived for three years while working for Ten as Vice President of US programming.
Heard started his communications role with V8 Supercars at the beginning of the 2011 V8 season and will continue to work for the company until the end of this month.
In a note to V8 Supercars stakeholders and teams, V8's CEO David Malone acknowledged Heard's achievements over the past 12 months.
"In his 12 months with V8 Supercars, Sam has done an outstanding job leading our communications and PR team," Malone wrote.
"He has been instrumental in strengthening our relationships with key media and industry stakeholders."
Heard is the second general manager to resign from V8 Supercars this year, following Bronwyn Humphrey's resignation from her post in marketing. Speedcafe.com understands that Heard's position at V8 Supercars will not be replaced.