Christine Gibson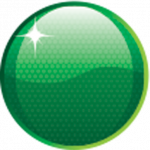 Christine Gibson is a lot more than Fred Gibson's wife; let's get that out of the way good and early. She was racing well before she met Fred, she carved out a solid career and raced all over the country, including Bathurst.
Gibson, nee Cole, started racing in the late 1960s and was active into the 80s, she campaigned several cars at Bathurst, drove with Glenn Seton at the mountain and alongside Peter Brock at the Holden Dealer Team.
In an era known for its high powered Supercars, she raced against some of the legends of the sport in Colin Bond, Allan Moffat, Brock, Dick Johnson and plenty of others.
In addition to Touring Cars, Gibson raced rally cars, competing in the Alpine, Southern Cross and Dulux Rally events. She made her debut in Sports cars and helped lead the all conquering Nissan Motorsport team during a dominant era that saw it win several championships and enjoy multiple Bathurst wins.
Growing up in a motor sport family (where her older brother ran the first MG to be introduced into Australia) Gibson had plenty of interests, including Tennis and Surfing, but was swayed towards racing. Back in the late 1960s, women could race in their own series, which kicked of her career.
"What really triggered my interest was the introduction, at Oran Park Raceway, of ladies races," Christine Gibson explained to Speedcafe.com.
"I was going out with a gentleman at the time who was quite a name in Mini and Sports Sedan racing, he allowed me to campaign his Mini in the ladies races.
"In my first race I learned a lot, a huge amount, I hadn't driven a car in anger, I finished the race and learned a lot about car handling and what was expected from me.
"We ran alongside the Toby Lee Series, there might have been 12 races in the series with an end result.
"It was quite well done, I think I won it in the end, the only race I didn't win was the first race."
Soon after this, Gibson started racing at Bathurst, her first race was in 1969.
"My first race was scary, not from a circuit point of view though," said Gibson.
"I was in a Fiat, the smallest, lightest car on the track. Every time a big Ford or Holden would pass the momentum would take me with them.
"They would push me across the circuit by a car width, you'd have to be on the metal the whole way, and if they caught you it was terrifying."
Having raced her first Bathurst, and there were many more to come, Gibson got the opportunity to drive Alfas in the Australian Touring Car Championship (ATCC).
"I started to campaign the Alfa in the two-litre Touring Car Championship," said Gibson.
"I ran this in the 1970s, we got as far as second in the championship one year to Colin Bond.
"In those days the Touring Car Championship had outright points and points for class wins, which is why the two-litre had a chance to compete against the Fords and the Toranas. I kept winning my class, which is how we finished second."
While most would feel intimidated competing against the likes of Johnson, Brock, Moffat and Bond, it was the opposite for Gibson.
"I didn't think about it at the time, I was having too much fun," said Gibson.
"I'd known these guys for a number of years; there was Moffat and Fred and Colin, then Brocky in the early 70s, when I drove for the Holden Dealer Team, and he was making a name for himself.
"The fame of the driver didn't cross my mind, we were just fully enjoying ourselves, you didn't race with any grandiose ideas that they were someone special.
"It was just motor racing and we enjoyed what we did."
While HRT might be the most famous name in motor sport now, driving for the Holden Dealer Team was as prestigious.
"Driving for HDT was very special," said Gibson.
"We had our own car and Harry (Firth) had that atrocious V8 thing, that Torana that he built.
"Peter Brock was campaigning the level one Sports Sedan events and Harry came down to sound me out and asked if I would drive his car, I of course accepted.
"I started off the back of the grid, I hadn't qualified, and that was the start of it, he asked me to drive the Torana at Sandown, Bathurst, Lakeside and other tracks. I became part of the team from then."
Gibson is one of the most famous names in Australian motor sport. Fred Gibson is a Bathurst champion and he won several Bathurst and ATCC championships as a team manger, he is also in the V8 Supercars Hall of Fame. Christine met Fred, not surprisingly, at the trace track.
"I was competing at Surfers Paradise in a manufactures round and Fred was driving for Ford," said Gibson.
"I won the class and came fourth outright. Ford always had an event if they won, which they did, and they invited me and my crew along and I met Fred there that night.
"We ended up getting married, I drove for him until I fell pregnant and we ran the Nissan programme together.
"It was easy for both of us, motor racing was his hobby and that developed into a business. We both had been involved in the sport for a long time so it didn't occupy our time 24 hours a day."
Gibson made headlines of her own when she was involved in the accident that stopped Bathurst in 1981. It was one of the most famous incidents that could only be described as a racing incident.
"I knew you would ask me about that," laughed Gibson.
"We were doing OK, I think we were sixth at the time, I'd only been out 10 laps or so, I went up across McPhillamy, up the hill, I looked in the rear mirror and knew Bobby (Bob Morris) was coming.
"I intended to move across to the right hand side as I went across Skyline. Bobby was a bit impatient and tried to go down the outside, he dropped a wheel off the circuit onto the dirt.
"I'm not exactly sure of the sequence of events but he hit the concrete wall on the outside, crashed into me, spun me then everyone else crashed into us.
"He spun and we basically had a head on. It caused a major traffic jam at the top of the hill, but really it was just a racing incident involving Bob and I and then it all compounded after that."
Having also raced Rally events, which she loved, Gibson also played a big role in the success at Nissan in the early 1990s.
"It was a nice time, we took over the Nissan team in Melbourne and I was involved in the day to day running of the team," said Gibson.
"Together, Fred and I organised the whole thing, it was very rewarding.
"It was very satisfying getting the results that we did, which is what they were aiming for, so I was very lucky to share in the success of the Nissan programme."
Gibson has a lot to thank motor sport for, she met her husband, she met a lot of good people and loved every moment of racing.
"The most enjoyable race was at Surfers Paradise, were we were fourth outright and it was the place I met Fred," Gibson said.
"That event was just lovely; it's one of my dearest memories personally.
"Also, my introduction to competitive motor sport with the ladies races at Oran Park, that was fantastic.
"It was my first race and had I not been leant the sports sedan I probably wouldn't have ended up where I did. They stand out."
It's obvious that Gibson enjoyed her racing. Regardless of the car or the category she learned something from it that helped pave the way for the next opportunity.
"I took each drive as it came," said Gibson.
"I worked three jobs and had a bit or money and I went motor racing, I don't know what I'd have done if I didn't get involved.
"I was obviously going to get involved in something, motor racing took over, I met Fred and I loved every minute of it."
Today, Gibson is still involved in motor sport; she works and enjoys time with her family.
"Fred and I go to a lot of the historic events, by invitation," said Gibson.
"They seem to be a big thing, we also get invited to talk at a lot of car clubs.
"I play tennis, I work a couple of days a week and I have two grand kids that I look after one day a week.
"I've also got a daughter in Canada, so we head over there as often as possible, so I fill my life up, I'm very busy."
Here is an interview with Christine Gibson from the 1981 Bathurst 1000

Christine Gibson and Bob Morris had an accident at Bathurst in 1981 that stopped the race