PIRTEK POLL: Who should drive the fourth car at FPR in 2013?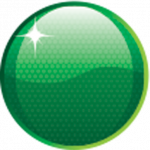 Ford Performance Racing will add a fourth entry to its stable next year, taking on Charlie Schwerkolt's Racing Entitlements Contract.
Announced last weekend, Schwerkolt will remove his REC from its current home at Dick Johnson Racing and place it at the current championship leading factory Ford team.
CLICK HERE for Speedcafe.com's breaking story on Schwerkolt's switch.
With Schwerkolt's REC's future sorted, the next questions that need to be asked is 1) Who will drive it? and 2) Who will sponsor it?
Due to the introduction of V8 Supercars' Car of the Future in 2013, most teams are not only trying to get a head start on the build of next year's cars, but also sort out the make-up of their organisation's driver and sponsor line-ups.
Some 'Silly Seasons' have dragged on into the new year, but this year, expect to see key elements of the 2013 grid fall into place earlier than usual.
So, who should Schwerkolt sign? Should he go with a young gun or rookie – someone like Chaz Mostert? The former Australian Formula Ford champion is already working for the team and leading the Dunlop V8 Series. Is he ready to step up to the Main Series?
Should Charlie choose an experienced local driver? Someone like Alex Davison? Plenty of experience with plenty to prove …
Or should an international driver be given an opportunity – maybe Sebastien Bourdais? The Frenchman is currently racing in IndyCar but will return to Australia for a third time this year, driving with TeamVodafone at the Armor All Gold Coast 600 in October. He has been extremely fast during his drives in V8 Supercars in the past. Is he ready for a full-time switch down under?
Or should Schwerkolt take a commercially safe option and choose on a driver who is able to contribute to the budget needed to run the entry?
What do you think? Vote now on Speedcafe.com's Pirtek Poll, below.