Dubai-based driver gets first taste of a V8 Supercar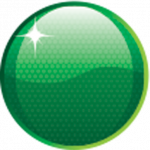 United Arabs Emirates-based race driver Tarek Elgammal has received his first test drive of a V8 Supercar.
The ex-pat Australian received a handful of laps in Tony D'Alberto's Team Hiflex Ford Falcon FG at Winton Motor Raceway, fulfilling a long held ambition of driving a V8.
Elgammal, who was born in Sydney Australia and currently resides in Dubai, is a former champion at the Supercars Middle East Championship.
Elgammal is hopeful that his V8 Supercars test will not be the last time he drives one of the cars, suggesting that he would be an ideal candidate for an international co-driver seat at the Armor All Gold Coast 600 in October.
"Growing up in Australia and watching the Australian Touring Car Championship and Bathurst, all I ever wanted to do was to be part of it," Elgammal said.
"I hope this will lead to other opportunities in the future. Now that I have experienced it first hand, I know with some seat time and data analysis I could do a good job as an international co-driver. That would be the ideal situation for me and I'm prepared to put in the work required and do my homework to make it happen."
The UAE-based driver was grateful for the opportunity given to him by Team Hiflex.
"The team was very busy as they had its normal test program to complete, as well as getting their enduro driver, Dale Wood in the car and get some miles," Elgammal said.
"For Tony and Al D'Alberto to give me this opportunity is a great privilege and I can't thank them enough.
"I wasn't going out there to break the lap record. I had a very short window in which to learn the track and the car so the goal was to get the maximum out of that short time.
"Having now been there and driven the track, I am sure I could make up a lot of time on the middle part of the track which is quite technical."