Bruce Garland to use Finke as 2013 Dakar preparation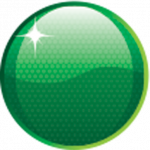 Bruce Garland has confirmed that he will compete in the 2013 Dakar Rally and will kick off his preparations in next week's Finke Desert Race.
Garland has endured a testing 16 months, after withdrawing from the 2011 Dakar when he cracked a vertebra. Two months later, he suffered a heart attack and has since undergone major heart surgery.
Now, the Isuzu Motorsports team owner and driver has got his health and team back on track with their sights firmly set on the South American Dakar next year.
The Sydneysider has entered next week's famous outback event over the Queen's birthday weekend (June 9-11), driving the all-new 2012 Isuzu D-MAX ute. It is the fifth variant of the D-MAX built by Isuzu Motorsports and it will be the car's international off-road racing debut.
"I am fighting fit and dangerous again, and probably a helluva lot fitter than I was before the heart surgery," says Garland.
"The Finke Desert Race is a great event and one of our favourites, but it is a really tough race so it's a great way to test new components for the car.
"While obviously we would like to be the first diesel to win a 4×4 class in the event, the main aim is to dial in the new car. We've got some new shocks to try and a new aerodynamic package, and some new Toyo Mud Terrain tyres to test.
"But there's no new engine as such. The Dakar organisation has changed the rules for this year and we already match the spec in terms of speed, so we can't do anything to the engine aside from making sure it is as tough and reliable as it can be.
"Of course, the other goal of doing this event is to see how I'm travelling fitness-wise. We're well down the track for Dakar in January, and both the car and I have to be as match-fit as we can."
Next week's Finke Desert Race will be held between Alice Springs and the small Aputula (Finke) community when more than 600 competitors (cars, buggies, 4WDs, bikes and quads) tackle one of the world's most difficult off-road courses.